225,657 rented households in London receive average of £196.57 per week in housing benefits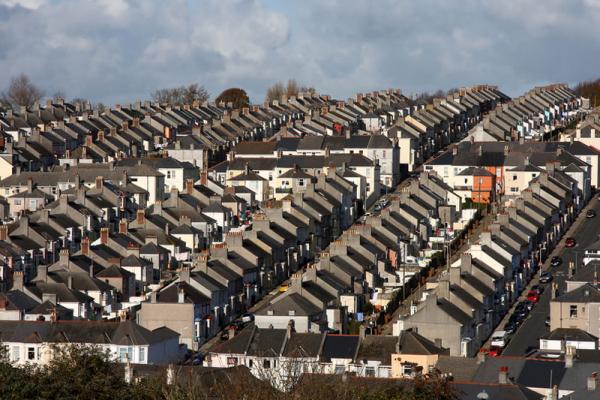 225,657 private rented London households get average of £196.57 per week in housing benefits rising to £255.36 in Tower Hamlets
As new claims for support are now via Universal Credit and those who get housing benefits will transfer to Universal Credit, it is essential that the design and implementation is right, which it is not, says GMB London
A new study by GMB shows that there are 225,657 households in private rented accommodation in London in receipt of housing benefits which averages £196.57 per week.
The average amount per household per week varies depending on the levels of private sector rental. The highest average is in Tower Hamlets at £255.36 per week. The lowest average is for Greenwich at £149.20. Last week GMB published a report on rents for two-bedroom flats in all 33 boroughs in London. [See notes to editors below for the details]
The other areas in the top ten for the highest weekly average amount per household per week in housing benefits are: City of London £246.91, Hackney £245.82, Westminster £244.43, Kensington and Chelsea £232.19, Camden £224.84, Brent £222.02, Wandsworth £217.11, Islington £214.47, and Enfield £213.58.
In England there are 1,114,313 households in private rented accommodation getting an average of £115.95.
New claims for housing benefits in all areas can dealt with via Universal Credit by the end December of. Universal Credit combines benefits for working-age people, replacing income support, jobseeker's allowance, employment and support allowance, housing benefits, child tax credit, and working tax credit. Transferring current claimants will be trailed from next year until 2020 and will not be completed until 2023.
The figures for all 33 boroughs in London are set out in the table below. See notes to editors below for sources and definitions.

Housing Benefit Claimants in the private rented sector- March 2018

Housing Benefit Claimants

Mean of Weekly Award Amount (£)

England

1,114,313

115.95

Great Britain

1,258,752

112.61

rank

London

225,657

196.57

1

Tower Hamlets

3,487

255.36

2

City of London

33

246.91

3

Hackney

8,416

245.82

4

Westminster

4,472

244.43

5

Kensington and Chelsea

1,994

232.19

6

Camden

3,703

224.84

7

Brent

16,553

222.02

8

Wandsworth

5,957

217.11

9

Islington

2,551

214.47

10

Enfield

18,656

213.58

11

Hammersmith and Fulham

2,158

212.44

12

Barnet

16,606

210.67

13

Harrow

9,171

208.27

14

Ealing

13,736

204.92

15

Kingston upon Thames

3,422

202.35

16

Richmond upon Thames

2,494

193.81

17

Haringey

11,948

188.44

18

Newham

13,067

187.64

19

Lewisham

8,123

187.47

20

Southwark

2,225

186.79

21

Lambeth

5,526

182.23

22

Hounslow

4,746

180.91

23

Hillingdon

8,231

180.31

24

Croydon

8,800

178.22

25

Redbridge

9,843

173.41

26

Sutton

2,754

171.51

27

Waltham Forest

6,924

167.42

28

Barking and Dagenham

6,160

166.89

29

Merton

5,430

162.38

30

Bexley

4,167

156.25

31

Havering

4,641

155.01

32

Bromley

4,333

154.77

33

Greenwich

5,323

149.2
Warren Kenny, GMB Regional Secretary:
"These official figures show that there are 225,657 households in London reliant on housing benefits claiming an average of £196.57 per week.
"This shows, in the absence of enough social housing for rent at reasonable rents and the prevalence of poorly paid jobs, the utmost importance of this support for working families to get a roof over their heads.
"All new claims for support with rents are dealt with by Universal Credit. Over the next few years those who get housing benefits will transfer to Universal Credit. So it is essential that the design and implementation of this is done right.
"There is a lot of evidence that it is not right. Universal Credit is used to control and discriminate against non-UK citizens, to discourage single mothers with children under school age from working and to discourage the illiterate, innumerate and those with no access to IT/internet, and props up the zero hours' culture and the gig economy.
"People who would previously have been able to claim immediately (if made redundant) through contributions, now have to support themselves for 6 weeks.
"There is the additional problem that disguised cuts to the Working Families tax credits element of Universal Credit is leaving new recipients worse off than they should be.
"In short, it appears to be one almighty mess that serves only to attack claimants and discourage people from part-time or low-paid work. It is urgent that these issues are dealt with properly. Parliament has the job of ensuring that this happens."
ENDS
Contact: Vaughan West 07967 342 197 or Keith Williams 07710 631 339 or Tony Warr 07710 631 336 or GMB London Press Office 07970 114 762
Notes to Editors
1] GMB Press Release – "Kensington and Chelsea tops London private rent league" (31 Oct 2018)
https://www.gmblondon.org.uk/news/kensington-and-chelsea-tops-london-private-rent-league
2] Sources and Definitions
1. Housing Benefit Claimants in the Private Rented Sector for March 2018 available from Department for Work & Pensions Stat-Xplore database (https://stat-xplore.dwp.gov.uk/). Cells in the table have been randomly adjusted to avoid the release of confidential data. Crown Copyright Reserved.
2. The count of Housing Benefit claimants relates to claimants receiving a payment of at least 50 pence per week on the second Thursday in the month.