Inequalities in society that cannot be ignored must have a public inquiry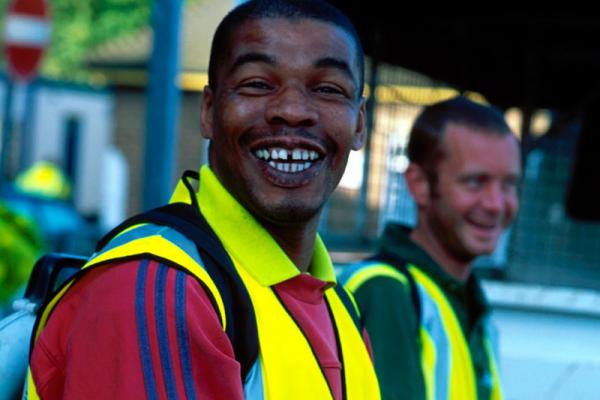 GMB supports the call for a public inquiry into the disproportionate deaths from Covid in BAME communities
GMB today, Monday 7th June, passed a motion supporting the call for a public inquiry into the disproportionate deaths from Covid in BAME communities.
The pandemic has seen Covid have a disproportionate and devastating impact on ethnic minority communities. Inequality and unfairness have contributed even further to the toll Covid has taken. Inadequate PPE, risk assessments not being implemented and a lack of guidance from the government on what protection there should be, have all affected Black Asian and minority ethnic workers more, this is not acceptable says GMB.
Belly Mujinga died of Covid after being sent to work on London Victoria station's concourse despite having underlying health conditions and without PPE. An assailant spat at Belly and her colleague and two weeks later Belly died of Covid. There has been no prosecution and a complaint had been made to the police watchdog over the British Transport Police's handling of the investigation. Sadly, Belly's experience is not unique and many more have suffered.
There must be a public inquiry into this and as Baroness Lawrence stated in her report 'An Avoidable Crisis'- "The impact of Covid is not random, but foreseeable and inevitable – the consequence of decades of structural injustice, inequality and discrimination that blights our society."
Robbie Scott, GMB London Region said:
"The pandemic has been a wake-up call for our country. Covid has disproportionately impacted ethnic minorities, disabled people and areas of high deprivation. It has exposed deep inequalities in society that cannot be ignored we must have a public inquiry now. Everybody must be able to live and go to work safely."
GMB supports the call for a public inquiry into the disproportionate deaths from Covid in the BAME communities, highlighted by Belly's case and this grave and poignant example of inequality.
End
Contact: Robbie Scott, GMB London Region, 079 5816 0132 robbie.scott@gmbactivist.org.uk