It is only right that local people and key services are consulted before Low Traffic Neighbourhood schemes are introduced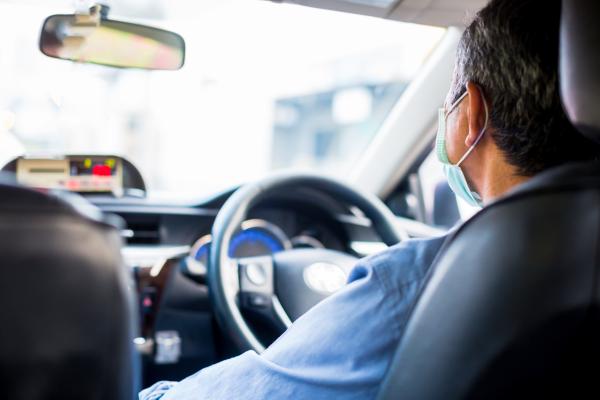 GMB Congress slams introduction of low traffic neighbourhoods without proper consultation
It is only right that local people and key services like the Ambulance Service are consulted before Low Traffic Neighbourhood schemes are introduced says GMB Congress
GMB Congress today, 8th June, passed a motion calling for a campaign against Low Traffic Neighbourhoods (LTNs) schemes being implemented without full meaningful consultation of all communities and services affected. See below in notes to editors the text of the motion from the Islington and Harringay branch of the GMB.
LTNs have been rolled out in some London Borough's often without due consultation. Emergency services and essential services have not been considered or consulted and as a result, some communities report implications for emergency services and services for vulnerable and disabled people. This has led to a backlash and uproar in local communities.
Vaughan West, GMB London Region Political Officer speaking at Congress, said:
"GMB members whose jobs require them to have vehicle access to LTNs areas are reporting delays and barriers to completing time-driven deliveries and services and bear the penalties imposed upon them.
"In a democratic county, the right thing to do is fully consult with people who may be affected by change, hear what they have to say and work with them to ensure that outcomes are based on all the concerns and benefits raised by residents and stakeholders."
GMB London calls on all London Borough councils to commit to a process that includes full consultation with local people on plans for the introduction of LTNs in their area. If necessary they should reverse decisions on LTN and start again.
End
Contact: Vaughan West, GMB London Region Political Officer 079 673 42197
Notes to editors
Text of the motion carried by GMB Congress:
ARE STREET CLOSURES UNDER THE GOVERNMENT FRIENDLY STREET SCHEME REALLY FRIENDLY FOR USERS?
This Congress notes that LTNs (Low Traffic Neighbourhoods) have been rolled out throughout London Borough's without consultation.
Emergency services were never considered or consulted with and still we are finding emergency times becoming longer due to these LTNs.
The disabled were never considered within this draconian roll out which is an assault on their human rights and freedoms.
The councils are siphoning money off local residents when they should be helping the residents to get back to a normal way of life with covid-19 crippling families and ways of life.
For Councils to be using this virus as a means to push these measures through is unlawful and this has been confirmed in a recent judgement.
We ask Congress to campaign against these schemes being implemented without full meaningful consultation of all communities affected and give us back our streets.
ISLINGTON 1 & HARINGEY BRANCH London Region