GMB launch campaign to halt 32 job losses at White City Primary Academy School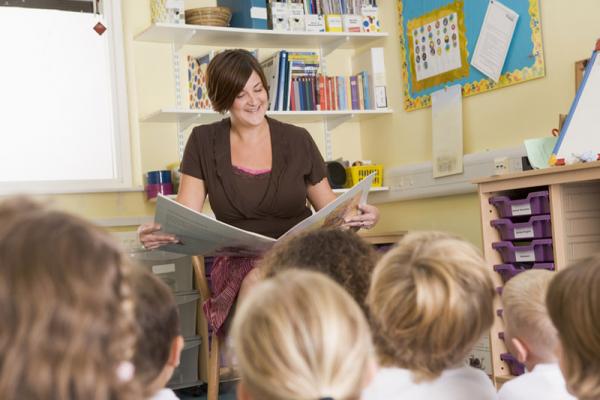 GMB London launch campaign to halt 32 job losses at White City Primary Academy School
Support staff, through no fault of their own, are being expected to bear the brunt of the Schools financial difficulties says GMB London
GMB London, the union for schools support staff, is launching a campaign to halt 32 job losses at Ark Swift Primary Academy School in White City, 26 of which are school support staff.
Ark Swift Primary Academy School is part of the Ark academy group that runs a network of 35 schools in the UK with schools in London, Birmingham, Hastings and Portsmouth [See notes to editors for a list of other Ark academies]
The Chairman of ARK Schools and founding trustee, Sir Paul Marshall, received his knighthood in 2016 for services to education and philanthropy. He was also lead non Executive Board Member for the Department for Education from 2013 until 2016.
Another trustee is Lord Fink, Tory donor and former party treasurer known as the "godfather" of the hedge fund industry. In 2015 he admitted to vanilla" tax avoidance measures, including transferring shares into family trusts while he worked in Switzerland.
Keith Williams, GMB London senior organiser said

"The reorganisation proposals announced at the Ark Swift Primary Academy that support staff, through no fault of their own, are being expected to bear the brunt of the Schools financial difficulties have left staff distraught.

"Our Schools are facing the biggest funding shortages in England since the 1990s as a result of the Governments unjust and unfair changes to the National funding formula for Schools which are threatening to damage standards and undermine our Education System.

"Academies, Free Schools and the re-introduction of Grammar Schools are portrayed by the Government as the flagship for better education. Well the proof is in the pudding. Ark Swift Primary Academy is sinking.
"There is clearly a problem within Ark Swift in attracting pupils, in comparison to neighbouring LEA Schools ."

"Ark Swift Academy who took over the running of the School in 2013, and are now in financial difficulty, with low paid support staff who live in the local area faced with losing their jobs. This raises the question, either Ark Swift went into in this with their eyes closed, or they knew full well that it would not be financially viable which leads the staff and the GMB to believe is due to financial mismanagement.
"The reality is Academies are all too often top heavy with Senior Leadership Teams on high salaries and Ark Swift Academy is no different.
"GMB call on the two most prolific directors and trustees of Ark, Paul Marshall who received a knighthood for services to Education and philanthropy and has a personnel fortune of £465m, and Stanley Fink who is worth £150m to dip into their personnel sums to bail the School out.
"The proposed reduction of support staff and the significant numbers of redundancies arising from the Schools predicted budget deficit has created anxiety for all staff affected who care passionately for the role they provide for children within the school. These proposed redundancies will have a negative impact on the local community.

"The current situation could be perceived that there is ulterior motive to the loss of 32 posts."
ENDS

Contact: Keith Williams 07710 631339
Notes to editors
1) Ark schools in London
All Saints Academy, Secondary, Camberwell
Ark Academy, Primary, Secondary and Sixth Form, Wembley
Atwood Primary Academy, Westminster
Bentworth Primary Academy, Hammersmith
Bolingbroke Academy, Secondary, Battersea
Brunel Primary Academy, North Kensington
Burlington Danes Academy, Primary, Secondary and Sixth Form, Wood Lane
Byron Primary Academy, Acton Lane
Conway Primary Academy, Hammersmith
Elvin Academy, Secondary, Wembley
Evelyn Grace Academy, Secondary, Brixton
Franklin Primary Academy, Brent
Globe Academy, Primary, Secondary and Sixth Form, Southwark
Isaac Newton Academy, Primary, Secondary, Ilford
John Keats Academy, Primary, Secondary, Enfield
King Solomon Academy, Primary, Secondary and Sixth Form, Westminster
Oval Primary Academy, Croydon
Paddington Green Primary Academy, Westminster
Priory Primary Academy, Acton
Putney Academy, Secondary, Wandsworth
Swift Primary Academy, Shepherds Bush
Walworth Academy, Secondary, Southwark
Ark schools in Birmingham
Boulton Academy, Secondary, Golden Hillock Road
Chamberlain Primary Academy, Small Heath
Kings Academy, Secondary, Shannon Road
Rose Primary Academy, Kings Norton
St Alban's Academy, Secondary, Highgate
Tindal Primary Academy, Balsall Heath
Ark schools in Hastings
6th Form East Sussex, Parkstone Road
Blacklands Primary Academy, Osborne Close
Helenswood Academy, Secondary, St. Leonards-on-Sea
Little Ridge Primary Academy, St Leonards-on-Sea
William Parker Academy, Secondary, Parkstone Road
Ark schools in Portsmouth
Alpha Nursery, Somers Road
Ayrton Primary Academy, Somers Road
Charter Academy, Secondary, Southsea
Dickens Primary Academy, Turner Road