London Assembly Transport Committee report on taxi and private hire services in London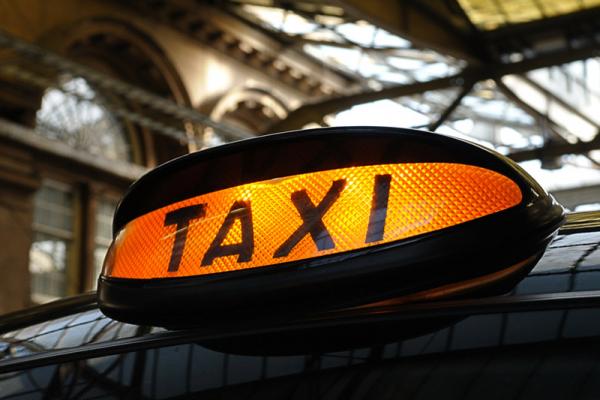 GMB welcome London Assembly Transport Committee report on taxi and private hire services in London
Help in achieving improvements to drivers welfare is a key part of the strategy that we are seeking to achieve, says GMB London
GMB London, the union for taxi and private hire drivers, welcome the report from the London Assembly Transport Committee into taxi and private hire drivers services in London. [See notes to editors for the conclusions and summary.]
Steve Garelick, GMB Regional Organiser said:
"We broadly welcome the contents and hope this is a path towards recognising the difficulties that Taxi and Private Hire drivers are facing in one of the greatest capitals.

"Help in achieving improvements to drivers welfare is a key part of the strategy that GMB is seeking to achieve."
ENDS
Contact: Steve Garelick on 07967 763980 or GMB London Press Office on 0758 303 9451
Notes to Editors
1] https://www.london.gov.uk/about-us/london-assembly/london-assembly-publications/raising-standards-taxi-private-hire-industry
Recommendations:
Recommendation 1
If a decision is taken to remove the congestion charge exemption for private hire, TfL should commit to conducting a full and timely evaluation of the effect of the removal of the congestion charge exemption on levels of congestion within the Charging Zone, the knock-on effects for the areas immediately outside the zone, and the impact on operators, drivers and the wider public transport system.
Recommendation 2
We call on the Mayor and TfL to refresh the taxi action plan and set clear targets; for example, for the wider and accelerated provision of rapid charging infrastructure across London and the establishment of ranks at all Crossrail stations. TfL should also set out to this committee how it will address driver concerns about the lack of options when purchasing new vehicles, and provide an update on its efforts to accredit the Knowledge of London.
Recommendation 3
The Mayor now needs to clarify whether he will continue to press for the powers to cap licence numbers. If he does, TfL will need to demonstrate that they have collected the evidence necessary to conduct a thorough public interest test. The Mayor and TfL should consider 'smart alternatives' to a numerical cap. This should include investigating how current and emerging technologies could be used to identify and mitigate the negative impacts of congestion and pollution at particular times or in particular locations.
Recommendation 4
TfL should work with stakeholders to determine whether there is unmet need for wheelchair accessible vehicles. If this is found, TfL should explore whether requiring larger operators to provide a minimum proportion of accessible vehicles within their fleets would resolve this issue.
Recommendation 5
TfL should consider how an accreditation scheme can contribute to raising standards and come forward with specific proposals for a Charter Mark scheme. TfL should also review the criteria for 'fit and proper tests' for private hire operators, in line with Government findings.
Recommendation 6
TfL should consider whether elements of the New York model could be applied in London, with a new type of high-volume operator licence based on the number of journeys an operator carries out, rather than simply the size of its fleet. In particular, TfL should consider how to review the current tiered licence fee structure to reflect proportional impact of the operator on enforcement and administration, rather than size of fleet. TfL should also consider whether introducing requirements on high volume operators to submit an analysis of their impact on congestion, and anonymised trip data, should be replicated in London.
Recommendation 7
We urge TfL to work with stakeholders to develop proposals for a framework for regulation of on-demand bus services that addresses the convergence of private hire and bus services.
Recommendation 8
We urge the Mayor to bring forward a more comprehensive analysis of the potential benefits and risks of ride sharing for drivers and passengers, with a view to developing appropriate regulation, backed by calls for new legislation as necessary.
Recommendation 9
We reiterate our calls for TfL to improve its engagement with drivers, operators and passengers for both the taxi and private hire trades, recognising that each group has distinct concerns and needs that must be effectively addressed through regulation.