23,250 new dwellings completed in London in 2016/17, only 5,360 are social housing, way below target to meet demand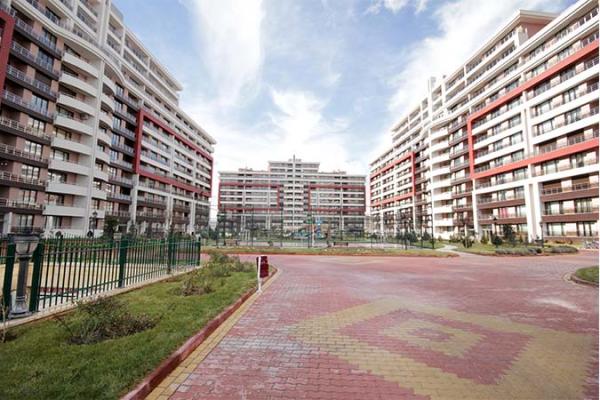 23,250 new dwellings completed in London in 2016/17 of which only 5,360 are social housing units, way below target to meet demand new GMB London study shows
Population growth combined with the failure of the housebuilders and social housing providers to complete enough new homes has led to sky high house prices and ballooning private rents which are not sustainable says GMB London region
In England, 148,000 new dwellings were completed in 2016/17 with only 18% of those built for the social housing sector new GMB study shows.
In London, out of 23,250 dwellings completed, 23% (5,360) were for the social housing sector.
There were 3,670 dwellings completed in Croydon in 2016/17 of which 90 homes were in the social sector or 2.5% of the total completed. This puts Croydon at the top of the league for new homes in London.
Next comes Southwark with 2,210 dwellings completed, 470 (21.3%) of which were in the social sector followed by Barnet with 1,980 dwellings, 710 (35.9%) of which were in the social sector, Newham with 1,710 dwellings, 420 (24.6%) in the social sector and Greenwich with 1,560 dwellings, 130 (8.3%) in the social sector.
City of London completed the least number of dwellings with 10, none of which were in the social sector, followed by Kensington and Chelsea with 70 dwellings, none of which were in the social sector, Kensington and Chelsea completing 110 dwellings, 30 (27.3%) in the social sector, Harrow with 130, none in the social sector and Havering completing 140 dwellings, 10 (7.1%) in the social sector.
City of London, Harrow and Kingston upon Thames failed to complete a single social housing dwelling in 2016/17.
The table below shows total dwellings completed and dwellings completed by Housing Associations and London boroughs ranked by total dwellings compiled by GMB London region, see notes to editors for sources and definitions.
Total dwellings completed in 2016/17

Dwellings completed in 2016/17 by Housing Associations and Local Authorities

% of total

London

23,250

5,360

23.1

rank

1

Croydon

3,670

90

2.5

2

Southwark

2,210

470

21.3

3

Barnet*

1,980

710

35.9

4

Newham

1,710

420

24.6

5

Greenwich

1,560

130

8.3

6

Tower Hamlets

1,540

450

29.2

7

Waltham Forest

810

440

54.3

8

Wandsworth

760

150

19.7

9

Hackney

740

380

51.4

10

Hounslow

720

220

30.6

11

Brent

690

120

17.4

12

Lewisham

670

250

37.3

13

Hillingdon

570

50

8.8

14

Redbridge

570

50

8.8

15

Ealing

500

180

36.0

16

Hammersmith and Fulham

470

60

12.8

17

Bromley

460

90

19.6

18

Lambeth

390

80

20.5

19

Sutton

380

70

18.4

20

Enfield

370

300

81.1

21

Barking and Dagenham

360

210

58.3

22

Camden

350

60

17.1

23

Bexley

330

110

33.3

24

Westminster

240

140

58.3

25

Haringey

230

20

8.7

26

Islington

220

30

13.6

27

Merton

150

10

6.7

28

Richmond upon Thames

140

30

21.4

29

Havering

140

10

7.1

30

Harrow

130

0

0.0

31

Kensington and Chelsea

110

30

27.3

32

Kingston upon Thames

70

0

0.0

33

City of London

10

0

0.0

* Subject to further investigation and possible revision
Warren Kenny, GMB London regional secretary, said
"GMB Congress in 2014 called for the Government to set a target of 250,000 new homes per year of which 80,000 should be social housing with affordable rents, to meet the pent up demand for new homes across the country.
"These figures for all homes completed in 2016/17 are less than 60% of the target and social housing completions are less than 34% of the target.
"The figures for each area in London are equally falling well below the numbers needed to meet pent up demand for new homes.
"The growth in the population in the region combined with the failure of the house building sector and social housing providers to complete enough new homes has led to sky high house prices and ballooning private rents. This is not sustainable.
"It is high time that Government enabled local councils to build council houses for rent. That is the only way that the social housing targets can be met. This is now a priority as it is the only way that the lower paid workers across the region can get more affordable housing. The Labour Parliamentary Party has to fight to get the Government to act on this.
"The decisions of the Thatcher government in the 1980's to sell council housing stock, and not replace it, and to pay landlords housing benefit instead of providing social housing directly has been a huge and expensive mistake.
"Last year, for example, £24 billion was spent on housing benefit, with much of this public money ending up untaxed in bank accounts in offshore tax havens. If a fraction of that amount had been spent on building social housing for rent, the strain on the tax payer would be less and people would have housing they can afford to live in.
"These mistakes need to be corrected and corrected quickly."
ENDS
Contact: Gary Doolan on 07590 262 504; Keith Williams on 07710 631339; GMB London Press Office on 0208 457 4143
Notes to editors:
1) Source: Table 253 Housebuilding: permanent dwellings started and completed, by tenure and district, 2016-17; Department for Communities and Local Government
2) In principle, a dwelling is regarded as completed when it becomes ready for occupation or when a completion certificate is issued whether it is in fact occupied or not. The figures are for new build dwellings only, they are not net gain figures as they do not take into account number of social housing units demolished.
3) A dwelling is a single self-contained household space or two or more household spaces at the same address that are not self-contained but combined to form a shared dwelling that is self-contained. Examples are houses, bungalows, flats, maisonettes and bedsits.
4) Main points in GMB policy on Housing in report that was adopted by Congress 2014:
Using expensive private sector landlords funded by taxpayers to provide houses for rent needs to be phased out.
The country needs a target for new build homes of 250,000 per year plus a minimum of 30,000 empty homes brought back into use. At least 80,000 of the target need to be in the social housing sector. This cannot be done without a major programme of council house building.
GMB Congress called for strategic changes in policy to deliver this ambitious target as follows:
All Housing Policy and resources for England focussed in one Whitehall Department
A long Term Plan to switch over 20 year Government support from Housing Benefit to New Build and improvement
Establishment of City Region level Housing Delivery Bodies with equivalent bodies in Devolved Administrations and for Rural Housing