More misery at Heathrow Airport as plane catering firm slashes 696 jobs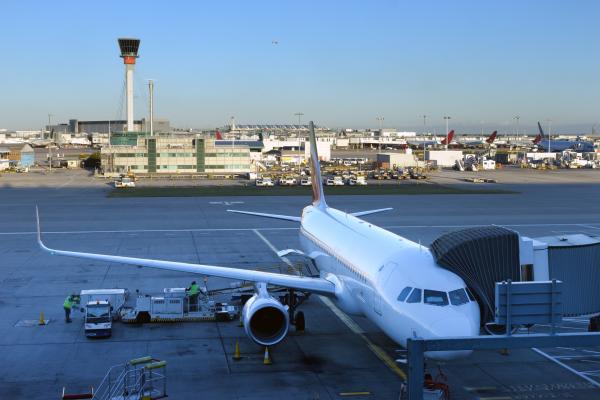 LONDON AIRPORTS INCLUDING HEATHROW, DESPERATELY NEED A FINANCIAL SUPPORT PACKAGE THAT PROTECTS AND SAFEGUARDS JOBS IN THE FIRST INSTANCE AND IT NEEDS TO HAPPEN NOW BEFORE THE AVIATION INDUSTRY BECOMES COMPLETELY DECIMATED
GMB London Region, the union for members in the aviation industry has learnt that Alpha LSG Sky Chefs (Dnata Catering) has announced a cut of nearly half its workforce at its Heston factory in West London.
The company which supplies in-flight catering to more than 60 Airlines including Emirates, Etihad, Singapore and American Airlines informed the GMB by way of a section 188 collective consultation notice of the proposed redundancies making all workers at risk at the unit.
The company have claimed that given the cash flow position of its business, the requirement to make any contribution to the extended flexible furlough scheme is going to create substantial financial challenges. As a result, they have said that they have no option but to undertake a full review of its business, to ensure that they are prepared to deal with the inevitable reduction in air flight activity over the medium term. This also means that they are not prepared to wait until the end of the Governments Job Retention Scheme, therefore Alpha LSG Sky Chefs have to make redundancies to secure the future of the company.
Perry Phillips, GMB London Regional Organiser for Aviation at Heathrow said:
"This is devastating news for our members at the factory unit at Heston. Many of the workers have long years of dedicated loyal service to the company which have contributed towards its recent success of securing new airline business.
I was informed by Alpha LSG Sky Chefs that there was an initial alternative proposal of reduced hours working that would have been on a temporary basis until such time Heathrow flies back to normality. The company have taken this off the table and have taken the line to decimate existing terms and conditions and to crush and sledgehammer jobs.
I am urging the company to get back round the national negotiating table and revert back to the agreed national frame-work deal that would safeguard jobs and at the same time, preserving existing terms and conditions. If other Alpha LSG Sky Chefs factories around the UK can agree a position within the national frame work agreement, Heston can follow suit.
Communities and families connected to Heathrow airport are facing more misery of job losses. This is creating financial hardship and will have a devastating effect on the local economy whilst the government is just standing by and ignoring the fact that thousands of aviation workers are losing their jobs.
London airports including Heathrow, desperately need a financial support package that protects and safeguards jobs in the first instance and it needs to happen now."
End
Contact:
Perry Phillips, GMB London Regional Organiser 079 1229 3481
GMB London Region Press Office 079 7001 9643