GMB workers on North Norfolk refuse contract to strike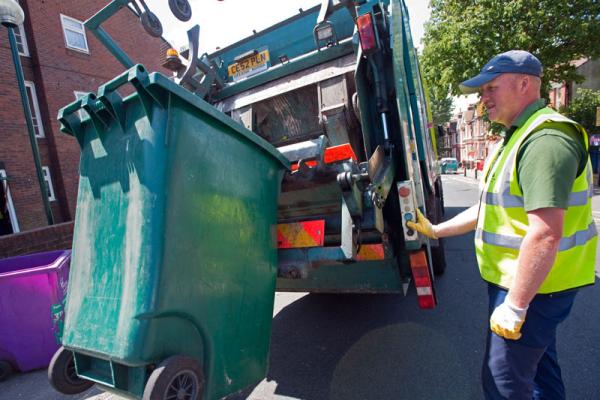 Members do the same difficult job as their colleagues in Kings Lynn, working long hours in all weather but they receive a significantly lower rate of pay says GMB
Members do the same difficult job as their colleagues in Kings Lynn, working long hours in all weather but they receive a significantly lower rate of pay says GMB
GMB members employed by Kier Environmental services on the North Norfolk refuse and recycling contract attended a mass meeting on the 13th October to vote on the revised company offer. (see notes to editors for previous press releases on the issue)
Last month GMB members voted overwhelmingly for strike action and after a lengthy debate at yesterday's meeting members overwhelmingly rejected the revised offer and will now commence continuous strike action on Monday 24th October.
Ivan Mercer, GMB regional organiser said, "This offer put forward by the company at a meeting with ACAS on 6th October was an improvement on the previous offer but, as I indicated at that meeting, it wasn't enough of an improvement.
Members are seeking pay parity with their colleagues employed by Kier on the Kings Lynn contract and this offer was too far away from that.
Members do the same difficult job as their colleagues in Kings Lynn, working long hours in all weather but they receive a significantly lower rate of pay.

Members have voted to take continuous strike action and intend to stay on strike until this dispute is resolved.
I urge North Norfolk District Council to become involved in discussions now with GMB and Kier in order to bring this dispute to a conclusion."
End
Contact: Ivan Mercer on 07713 077194; Richard O'Leary on 07710 631347 or Tony Warr on 07710 631336
Notes to editors
1 Kier deliver environmental services for 22 local authorities:
North Norfolk: refuse and recycling collection to over 54,000 households since 2011 and providing street cleansing, grounds maintenance and public convenience cleansing on an 8 year contract.
Cheshire West & Chester: weekly recycling and fortnightly waste collections
North Yorkshire: manage 18 household waste and recycling centres
Corby: refuse and recycling collection
East Northamptonshire: refuse and recycling collection
Bridgend: refuse and recycling collection and management of 3 waste and recycling centres
Bath and North East Somerset: recycling collection
Gloucestershire: manage five household waste recycling centres
North Somerset: refuse and recycling collection
Somerset Waste Partnership: refuse and recycling in Somerset for Sedgemoor, South Somerset, Mendip, West Somerset and Taunton Deane councils
West Oxfordshire: refuse and recycling collection
Bromley: Street cleaning contract
East Sussex Waste Partnership: refuse and recycling in Eastbourne, Hastings, Rother and Wealden
Waltham Forest: refuse and recycling collection
Kings Lynn: refuse and recycling collection