Our airports and the aviation industry is suffering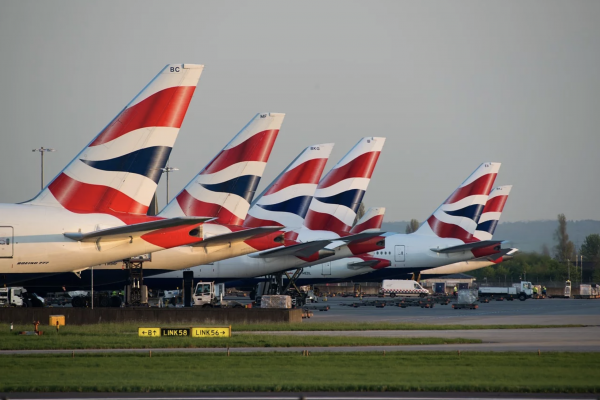 Aviation jobs in London Regional Airports will be threatened without continued Government Financial Support
Ken Breach, GMB London Region Organiser said:
"Our airports and the aviation industry is suffering. Our members have kept the country flying for years and will continue to do so, way into the future. But they need help.
"The government needs to recognise the vital role that aviation plays in carrying medical and food supplies into the country.
"The government needs to recognise the damaging effects that the collapse of the aviation sector would have on the economy across London and the South-East and that they must have an economic package that helps both airports and the wider supply chain to survive without redundancies or loss of contracts.
"We call on the UK government to extend the Jobs Retention Scheme 'Furlough' scheme for aviation workers for the next 12 months.
"Above all, any state aid must come with guarantees to protect jobs.
"The government needs to put together an aviation-specific economic package to protect the industry without the need for redundancies, to ensure that any 'state-aid' comes with strings attached that protect worker's rights and creates a greener industry.
"It is vital that trade unions health and safety representatives are involved in all risk assessment processes, to ensure that appropriate levels of PPE are provided to all aviation staff and the travelling public.
"GMB London Region call on the government to involve GMB Health & Safety reps at the start of any risk assessment process and ensure airport workers get the PPE they need.
"The government must continue to work with and meet trade unions to ensure that airport workers' voices are brought to the fore.
"The government must stop playing populist politics that put our members jobs at risk - no 14 day self-quarantine without the science to back it up. The Secretary of State for Transport, Grant Shapps must stop publicly talking down the tourism industry."
End
Contact;
Gary Pearce, GMB London Region Organiser 078 5003 6952 gary.pearce@gmb.org.uk
Ken Breach, GMB London Region Organiser 077 3009 2777 ken.breach@gmb.org.uk
GMB London Press Office 079 7001 9643
Notes
We need help from members and the public. Please write to your local MP and sign the GMB Save Our Airports petition today.
Please visit https://bit.ly/SaveOurAirports for more details.
To find out who your local MP or councillor is go to: https://writetothem.com
Join over 600,000 members across the UK, putting members first every day. GMB is the union for airport and aviation workers. https://gmb.org.uk/join/
#SaveOurAirports #PeopleInAviation #GMBAirports