Over 80% of teaching assistants would feel safer if CO2 monitors were used in schools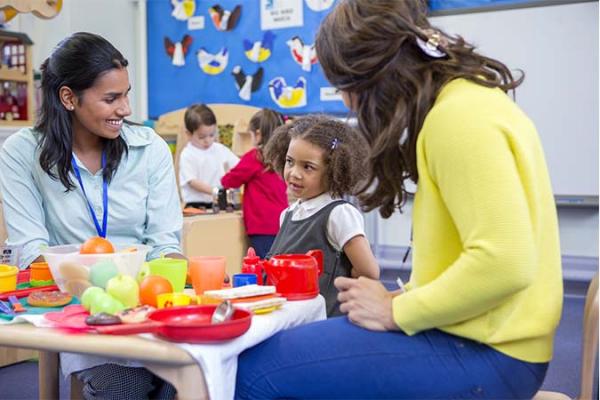 GMB the union for school support staff calls for Government to fund the installation of CO2 monitors and safe ventilation systems in schools.
Following a recent GMB London survey of school support staff working in London and the East of England, 800 members expressed concern about safe levels of ventilation, the survey found
81% of members stated they would feel safer if CO2 monitors were used in classrooms
Only 12% of members feel confident about the next academic year and returning to school in September
The DfE is currently working with PHE, NHS Test & Trace and SAGE on a pilot project to measure CO2 levels in classrooms but having conducted this survey it is clear that this is not enough says GMB London.
Lisa Bangs, GMB Regional Organiser said:
"This is the second academic year and the second winter of the pandemic, and the science is clear on the benefits of their use and action needs to be taken now.
"Achieving good ventilation in schools is difficult and the use of CO2 monitors would allow school staff to understand the impact of activities, outdoor weather, and window openings on ventilation in their classrooms. Our members are often working in small areas with up to 30 children and good ventilation is key in reducing the risk of transmission of Covid-19. Many schools have windows that either do not open or only partially open and have areas within them such as dining halls where the ventilation is inadequate.
"Last winter, our members faced the challenge of balancing staying safe through good ventilation with trying to stay warm and it is not acceptable that 18 months into this pandemic the Government is only proposing a pilot scheme. It is time for the Government to step up and provide schools with much-needed financial support to fund CO2 monitors and safe ventilation systems."
One Teaching Assistant (TA) stated in their response to the survey:
"We TAs were left to die or survive and nobody seemed to care! So I worked feeling petrified, angry and freezing cold in the winter months in a classroom where the temperature was around 10C. I'm extremely exhausted and experiencing health issues as a result of this nightmare. I'm dreading September."
Another GMB member commented:
"I have sent my Head Teacher the research evidence for good ventilation in schools but we still have many windows that don't open, because they are broken, throughout the school"
Keith Williams, GMB London Region Senior Organiser said:
"The Government has used this pandemic as an excuse to hand billions of pounds to the private sector, at the expense of our Public Services. Our Public Services are on the brink of collapse and whilst the government has spent almost £2 billion on "crony contracts" for Tory donors and friends, schools are struggling and have had to make valuable staff redundant to cover the cost of Covid-19.
"Germany and Ireland have already led the way by providing CO2 monitors for schools. In October 2020 Independent SAGE met and discussed the importance of Government funding and advice in relation to good ventilation. This Government promotes the need for good ventilation in workplaces but for schools is not willing to support and fund them with CO2 monitors or safe ventilation systems. Proposing a pilot scheme is no more than kicking the can down the road and this is no way to treat frontline school staff, who have gone above and beyond throughout the pandemic, in looking after the Country's children."
GMB calls on the government to act now to ensure that support staff are protected and feel safe and one of the ways to do this is by funding the installation of CO2 monitors and safe ventilation systems in schools and classrooms. The strength of feeling from the hundreds of GMB members who responded to the survey is clear. Schools support staff want and deserve action right now to protect both themselves and the children. Everything possible should be done to avoid the chaos we experienced in schools last year and everyone has the right to feel safe at work.
Ends
Contact: Lisa Bangs, GMB London Region Organiser, 079 7026 2360
Keith Williams, GMB London Region Senior Officer, 077 1063 1339
GMB London Region Press Office, 0208 457 4143