GMB hold protest at Asda House following proposed changes to contract terms and conditions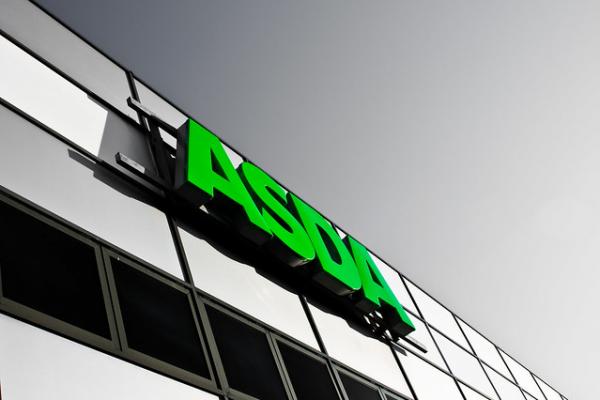 GMB hold protest outside Asda house in Leeds over changes in terms and conditions affecting over 68,000 colleagues at Asda
We believe ASDA should be seeking a collective agreement not imposition, says GMB London
GMB are holding a surprise protest today (1 May) outside Asda House in Leeds over proposed changes to terms and conditions of 68,234 Asda workers contracts across the country.
A consultation is currently taking place on proposed changes to the terms and conditions of Asda contracts 1 to 5, in order to standardise all contracts with Contract 6, a flexible contract introduced in 2017 and one which 50,835 Asda workers are currently on.
Despite Contract 6 having a 63 pence per hour increase on the original contracts, the new contract would still leave GMB members on other Asda contracts worse off due to what they will lose from changes to paid meal breaks, the loss of hours, changes to the night shift window and a flat rate for bank holiday work. The flexible contract also means the company has the ability to change the number of staff working days, hours and their department with just 3-week notice.
Asda have stated any colleagues unwilling to agree and accept the proposed contract would potentially be served notice of their current contract and offered re-engagement on the new terms and conditions to take effect at the end of the notice period, with no further compensation. Should the colleague not wish to accept the new terms, they would then be dismissed.
Details of the protest are as follows:
Wednesday 1 May 2019
12:00 Noon
Asda House
Southbank,
Great Wilson St,
Leeds
LS11 5AD
Around 50 GMB London Region members will join 50 members in the Yorkshire Region, as well as many others expected from other GMB regions. Members will be holding placards and banners calling for an end to Asda retail poverty.
Keith Dixon, GMB Regional Organiser said:
"We do not believe that threatening colleagues with dismissal is the right way to start discussions about introducing a new contract. Colleagues cannot believe Asda is taking this approach. Other employers may have gone down this route, and to their cost, but Asda colleagues expect more from Asda.
"Colleagues are shocked and angered by the way this has been briefed out at store level. Colleagues report that if they don't sign they will be resigned, dismissed in 12 weeks, no flexibility, no job, termination, no redundancy; the list goes on.
"Comments like this do not give colleagues confidence in a flexible contract with a three week notice clause. The overwhelming view is that this will be abused.
"The view of GMB members is that Asda should be doing this differently. This is not in the spirit of partnership working. When GMB surveyed Asda colleagues recently over the merger 94% of colleagues called on Asda to negotiate pay and conditions with GMB.
"We believe Asda should be sitting down with GMB and negotiating.
"We believe Asda should be seeking a collective agreement not imposition.
"If this is good enough for colleagues in Northern Ireland it should good enough for colleagues here.
"The GMB will fight any imposition of the new contract."
"STOP ASDA RETAIL POVERTY!"
ENDS
Contact: Keith Dixon 07703 469403 or GMB London Press Office 07970 114762
Image: Lordspudz via Flickr