School Support Staff have the right to feel safe at work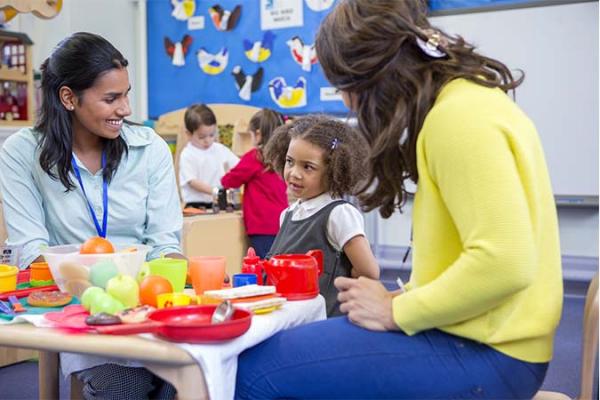 School Support Staff being encouraged not to self isolate says GMB London
GMB London is questioning why the self-isolation rules that apply to everyone are being disregarded by schools.
The use of lateral flow tests in schools is giving Head Teachers the opportunity to allow staff, who have been identified as a close contact of someone who has tested positive for Covid-19, to forego a period of self-isolation if instead, they perform a lateral flow test every day for 7 days.
GMB London fears that this will unfairly pressurise staff into continuing to attend school and that the removal of the self-isolation rule, introduced to reduce transmission of Covid-19, will allow employers to be driven by budgets and staffing requirements, rather than public health and safety.
Lisa Bangs, GMB London Regional Organiser said:
"Self-isolation applies to everyone because it is so necessary for preventing the spread of Covid-19 and yet management in schools think that lateral flow testing of staff excludes the necessity to self isolate. This is an example of the chaos that government policy is causing in schools.
"Allowing staff who are potentially at risk of developing Covid-19 to continue working is unacceptable and could pose a real threat to those who are clinically vulnerable. The Medicines and Healthcare products Regulatory Agency (MHRA) and BMJ have both expressed concern that lateral flow tests are not accurate and have stated hat lateral flow tests should not be used for this purpose. 'Using [Innova] testing to manage classroom outbreaks, without isolating close contacts, risks increasing disease spread' say the authors of the report.
"School Support Staff have the right to feel safe at work, knowing they are protected in the same way as any other worker, but this is not happening in schools. No other workplace or environment is allowing daily testing to be a substitution for self-isolation and our members are rightly concerned at the risk being posed to them and their families. There should be no shortcuts in a pandemic."
GMB is calling for an urgent change to this policy. Lateral flow testing is not a reliable way to stop the spread of the virus and may lead to further disruption to education by putting staff and pupils at risk.
End
Contact:
Lisa Bangs, GMB London Region Organiser (Schools & Academies) 079 7026 2360
Editors Notes:
Published in the BMJ, 12 January 2021: Covid-19 INNOVA testing in schools: don't just test, evaluate - The BMJ