Serco state pandemic is not an 'Extenuating Circumstance'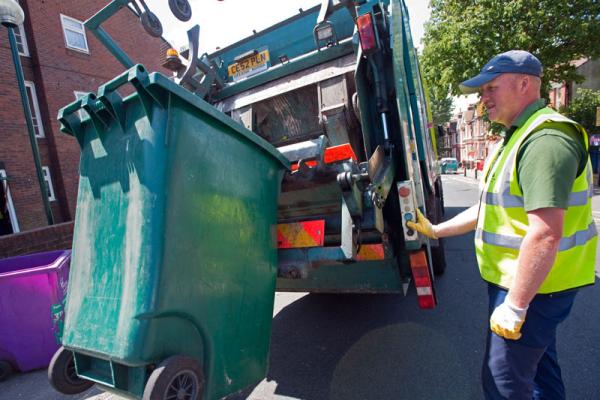 SERCO who provide refuse/street cleansing services for the London Borough of Hammersmith & Fulham is not allowing workers to carry over their annual leave, despite the Government introducing Regulations to allow this says GMB London
GMB London, the union for outsourced workers in the public sector, is calling on the national directors of Serco to overrule local management of the refuse contract in London Borough of Hammersmith & Fulham (LBH&F) from their view that the Government's amendments for employees to carry over annual leave does is not extenuating circumstances.  
GMB London has been told by Serco management of the LBH&F contract that all outstanding annual leave entitlement will not be carried over in line with the Government's amendments to the regulations which came into effect on 27th March 2020, because the pandemic itself is not an extenuating circumstance.
The amendments to the regulations allow workers who have been unable to take all of their statutory annual leave due to Covid-19, entitlement to carry over up to 4 weeks of unused leave into the next 2 leave years. For employers, this means easing the requirement on business to ensure that their employees take their full statutory leave entitlement.
The amendments by the government ensure that staff, including those providing essential services, can continue working in the national effort against the coronavirus without losing out on annual leave entitlement.
Keith Williams, GMB London Region, Senior Officer, said
"The provision of refuse and street cleansing services have been key throughout the pandemic and these essential key workers deserve to receive their full statutory annual leave entitlement for continuing to put themselves at risk whilst serving the residents of Hammersmith & Fulham. Our members have risked their own health, by continuing to attend work to provide a key service, and GMB is shocked that Serco is ignoring Government measures designed to ensure 'valued employees do not lose out on the annual leave they are entitled to as a result of their efforts…'
"There needs to be decency and morality on the part of all employers in the current crisis and Serco is no exception. For SERCO to be introducing their own regulations which go against Government policy is unacceptable and it is clearly out of touch for Serco to be claiming the pandemic is not an extenuating circumstance.
"Serco have seen their profits soar, courtesy of taxpayers' money and what is being proposed demonstrates their corporate greed at the expense of hardworking employees. Serco directors need to stop their local managers putting profit before the welfare of their employees within the Hammersmith & Fulham waste management contract."   
End  
Contact: 
Keith Williams, GMB London Regional Officer 077 1063 1339 
GMB London Region Press Office 079 7001 9643