Show us some love this Valentine's Day – paid sick leave for all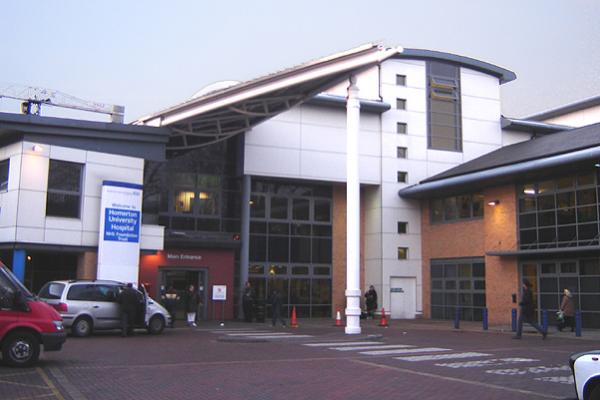 Outsourced ISS staff at Homerton are protesting this Valentine's Day at the Hospital. Staff at Homerton don't get paid sick pay and are campaigning to be brought back in-house.
A Valentine's day card will be presented to the trust executive from the GMB as well as Mayor Philip Glanville, NHS staff, ISS workers, Unison, and BMA junior doctors. The details of the protest are:

Friday 14th February
15:00 until 16:00
Photo call at 15:45
Front of Homerton Hospital, E9 6SR

One Homerton Hospital cleaner and GMB Member said:
"We're part of the NHS family, and provide a valuable public service – all we want is to be treated the same as other's who work day-in-day-out to keep our health service running.
"I clean the wards, get to know the patients, and look after people at their most vulnerable so it's not right that if I catch something in the hospital, which happens all the time when you're working with patients, I have to take a pay cut to get better.
"We want to work with the trust to be brought back in-house like so many NHS cleaners are."
Lola McEvoy, GMB NHS Organiser, said:
"The pressure is on the Trust and ISS to sort out this injustice. It's not rocket science, if you work in a Hospital, you're going to get ill at some point.
"These people do a tough job, really well. They're asking to be respected as all other NHS staff are, be brought back in-house and stop being forced to choose between coming into work sick - risking patient safety, and being able to cover their basic bills.
"This campaign has the support of churches, community leaders, politicians and the public who are coming together to ask the Trust executive to show their cleaners some love this Valentine's Day by paying sick pay and committing to bringing those staff who keep the Hospital running, back in-house. "
Phil Glanville, directly elected Mayor of Hackney, said:
"I've insourced a number of contracts for exactly this reason – outsourced staff get treated unfairly, and left outside on statutory minimum terms and conditions despite keeping our public services running every day.
"I gave my contractors the choice to either pay proper wages, sick pay and pension contributions or lose the contract. It's a no-brainer, especially in a hospital where patient safety is at risk.
"I'm keen to support the trust with my body of evidence and case-studies to bring the cleaners at Homerton back in-house at the earliest possible opportunity. "
Peter Scolding, North Thames BMA rep, said:
"It's a real own goal to not pay those cleaning the wards sick pay – we're all working round the clock to stop the spread of disease and infection and things like this only force staff to come in when sick to avoid being penalised.
"Not only is it unfair on the staff who are the backbone of a safe hospital but it puts patient safety at risk.
"We urge the Trust to meet with ISS staff to discuss bringing the contract back in-house so our colleagues who we work with every day are treated like the rest of us."
Notes to editors:
ISS Cleaners at Homerton receive Statutory Sick Pay which is no pay for the first 3 days then £94.25/week after the 4th day.

The campaign is focused on getting the 300 ISS staff working at Homerton uplifted to the same terms and conditions as everyone who works in-house for the NHS, known as Agenda for Change. We want staff to be uplifted with a commitment from the trust to bring the contract back in-house with everyone on Full Agenda for Change terms and conditions at the earliest opportunity.
Full Agenda for Change includes enhanced centrally negotiated terms and conditions.

The ISS contract at Homerton covers the following roles; cleaners, domestics, ward hosts, security, catering staff and porters.