Slash to jobs at Heathrow that will jeopardise the health and safety of staff at British Airways properties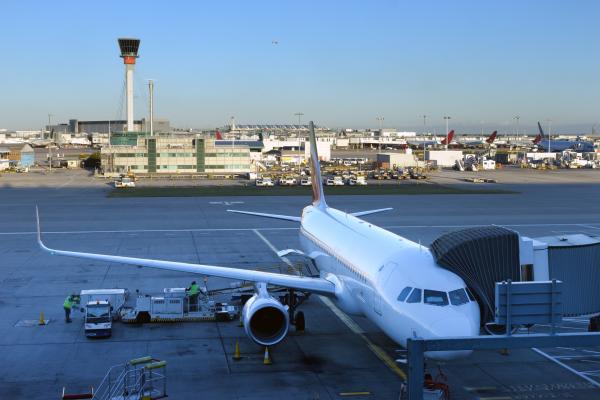 There are serious concerns over health and safety as Heathrow Airport contractor for British Airways announces redundancies says GMB London
GMB London has been informed by engineering and maintenance workers employed by CBRE Managed Services, that they have serious concerns about the health and safety implications of the company's planned redundancies.
CBRE Managed Services is contracted to provide a buildings engineering and maintenance service to its client British Airways (BA) at both Heathrow and Gatwick Airports.
As a directive from British Airways, CBRE is intending to cut 40 of the 105 staff remaining on the BA contract. This leaves 65 staff, including management, to maintain the numerous properties at the two airports.

Around 45% of staff have been furloughed since April. The many health and safety issues raised because of the lack of staff, over this period, have been brought to the attention of CBRE and BA by GMB. As yet, nothing has been done to remedy these issues. Air conditioning systems are not being maintained to the standard required during the pandemic, and due to low staffing levels building defects are accumulating rapidly. The situation is not sustainable and has to be addressed.

The scale of the cuts proposed is going to do nothing to improve the sites declining conditions. The loss of skills and expertise is also going to cause serious long-term problems with the maintenance of these large, ageing, and complex properties.
Perry Phillips, GMB London Region Organiser at Heathrow said:
"Redundancy consultations have just started and have come as a devastating blow to the maintenance and engineering workers.
"I understand that CBRE has raised concerns with British Airways about the cuts to its workforce and has asked BA to reconsider its directive to slash these jobs. Should these redundancies go ahead the health and safety of the reduced number of engineers and maintenance personnel will be compromised and the implications for staff at the airports are unthinkable.
"CBRE and British Airways need to reconsider this proposal to avoid full escalation to the Health and Safety Executive."

A GMB member at CBRE said:
"We haven't got enough staff to maintain the buildings properly. The company aren't replacing the loads of staff we've already lost since the start of the pandemic. How can we carry on running like this? The amount of lone working and overtime required to keep the place running will be phenomenal. The cuts don't add up."
GMB London call on CBRE and British Airways to actively engage with GMB to find alternatives to these devastating redundancies that will result in major health and safety risks for both British Airways and CBRE employees at risk during and after this pandemic.
End
Contact:
Perry Phillips, GMB Region Organiser at Heathrow 079 1229 3481