Southend airport firefighters to strike over Christmas and New Year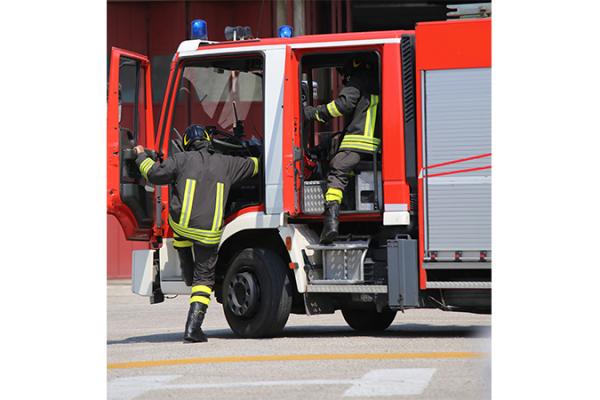 GMB firefighters strike at Southend airport from 22 December 2017 to 6 January 2018
We are disappointed that Stobart are failing to meet the aspirations of Southend airport firefighters on pay says GMB London
GMB members working as firefighters at Southend airport have voted to take strike action from 22 December 2017 to 6 January 2018 over pay. [see notes to editors for previous GMB press release]
GMB members working for Stobart Aviation at Southend airport are paid between £4,000 to £6,000 per annum less than Fire service personnel working in equivalent category airports in the locality and have not received an increase to their basic pay in almost 4 years.
Stobart Aviation, part of the Stobart Group, have owned and operated London Southend airport since 2008.It was announced in October 2017 that pre-tax profits for the six months to 31 August 2017 were up from £10.8m to £112m. This was mainly due to the partial disposal of Eddie Stobart Logistics but Stobart Aviation also saw passenger numbers at Southend airport increase by 25% to 610,500.
Gary Pearce GMB Regional Officer said:
"GMB members working as firefighters for Stobart Aviation at Southend airport have voted to take strike action from 22 December to the 6 January that will obviously case disruption to flights to and from Southend airport including those operated by EasyJet and Flybe over Christmas and the New Year.
"GMB are disappointed that Stobart are failing to meet the aspirations of Southend airport Fire Fighters on pay."
ENDS
Contact: Gary Pearce on 078500 36952 or GMB Press Office 07970 114762
Notes to editors:
1] GMB Press release 16th Nov 2017
GMB to ballot members at Southend airport for strike action in pay dispute
GMB members working for Stobart Aviation at Southend airport are paid between £4,000 to £6,000 per annum less than Fire service personnel working in equivalent category airports in the locality and have not received an increase to their basic pay in almost 4 years says GMB London

GMB will conduct an official strike ballot for members employed by Stobart Aviation at London Southend airport for industrial action over pay dispute. The ballot will run from Thursday 23 November 2017 until Monday 4 December 2017.

Stobart Aviation, part of the Stobart Group, have owned and operated London Southend airport since 2008.It was announced in October 2017 that pre-tax profits for the six months to 31 August 2017 were up from £10.8m to £112m. This was mainly due to the partial disposal of Eddie Stobart Logistics but Stobart Aviation also saw passenger numbers at Southend airport increase by 25% to 610,500.,

Gary Pearce, GMB Regional Officer, said:

"GMB members working for Stobart Aviation at Southend airport are paid between £4,000 to £6,000 per annum less than Fire service personnel working in equivalent category airports in the locality and have not received an increase to their basic pay in almost 4 years and just want a fair pay rise that addresses the pay differential in relation to other airports in the locality and are disappointed that Stobart are failing to meet their aspirations on pay.

"GMB has no alternative but to ask our members if they wish to take strike action to achieve a fair pay offer."

END