Swissport slammed for not furloughing 150 staff at Stansted facing redundancy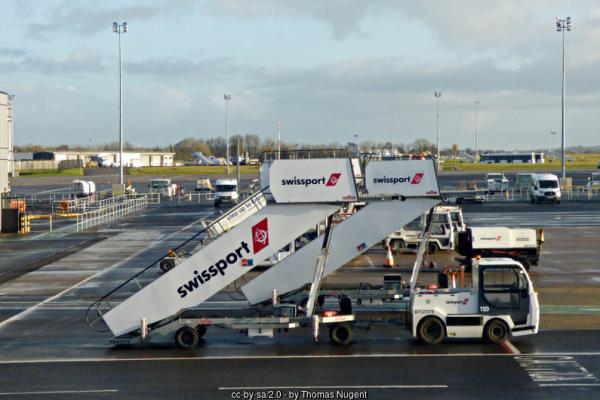 Photo © Thomas Nugent (cc-by-sa/2.0)
Swissport face having turned down the chance to do the right thing leaving staff facing an Christmas of unnecessary uncertainty when there was an alternative says GMB London.
GMB London, the union for airport workers, is devastated that Swissport has chosen not to furlough 150 staff at Stansted earmarked for compulsory redundancy. This is desperately sad news for our members at Stansted.
These members provide services at the airport for Turkish airlines, Emirates, Air India and TUI. The volume of work for these airlines has been badly impacted by the current public health emergency.
Gary Pearce, GMB regional Organiser, said:
"GMB London consider that the news of a vaccine changes the outlook for airlines and travel. It is another reason why Swissport should have used the extension of the furlough scheme to save more jobs.
"GMB called on Swissport to do a deal with us to offset the employer contributions associated with using furlough, but they declined.
"GMB will do all that we can to keep campaigning on this issue but for today I'm just sorry that we couldn't do more and that, Swissport chose this path.
"Swissport had a chance to do the right thing, sadly they chose not to. We condemn them for this. Their staff will now face a Christmas of unnecessary uncertainty and, in the GMB's view; it needn't have been this way.
"But the government must take responsibility for this too. The Chancellor's inaction, dithering and delay has meant that thousands of jobs that could have been saved will now be lost. Their inability to act decisively has been a big factor in causing the lack of certainty about the scale and duration of the support for the aviation sector."
End
Contact Gary Pearce 07850 036952 o press office 07921 289880