GMB query business case for takeover of Norfolk Fire Rescue Service by Police Commissioner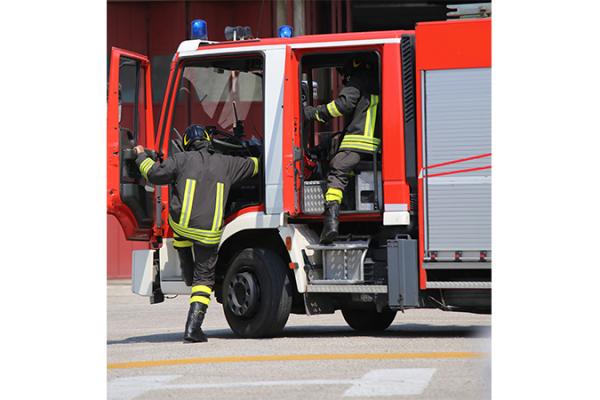 GMB query business case of Norfolk Police Commissioner in bid to save Norfolk Fire Rescue Service from take over
GMB, the union for staff at Norfolk Fire Rescue Service, have queried some of the points raised in the Norfolk Police Commissioner, Lorne Green's business case prior to the proposed transfer of the Norfolk Fire Rescue Service from the county council to the Commissioner. [See notes to editors for previous GMB press release]
In the business case published in July, Green claims that handing over control of the service to him can save the service £10 million over 10 years. However, GMB and Norfolk County councillors have questioned whether closing of 17 fire or police stations, downsizing vehicles, changeover costs of around £315,000 and proposed added backroom staff is the most effective and safe way to save money. [See notes to editors for PCC's business case and NCC's response]
In January, Grant Thornton released the "Independent review of options for the future of Police and FRS governance in Norfolk". The report ranked 4 options for the future of the Norfolk Police and Fire Rescue Service by its results in four categories including; Economy and Efficiency, Effectiveness, Public Safety, and Deliverability. Option 3, the transferring of the governance of the Fire Service to the Police Commissioner came out top, despite stating the financial benefits of the takeover as "modest."
All 84 Norfolk County Councillors, as well as the Fire Brigades Union are opposed to the takeover.
Ivan Mercer, GMB Regional Organiser said:
"The Police Commissioners business case is ill conceived and less than transparent.
"If the police commissioner has his way then there is little doubt that with these cuts we may be trying to shut the stable door after the horse has bolted.
"Public safety deserves better than this. GMB are in full support of County councillors and the public in resisting these cuts"
Alexandra Kemp, Norfolk County Councillor said:
"How can the Police Commissioner say there will be no station closures under his plan to take over the Fire Service from the County Council?
"His Business Case says: 17 collocation schemes in 10 years. That means 17 fire or police stations closed. It is there in black and white - it says the station closures would save £3.784 million.
"So which stations are they? Will it be your local fire station or police station closing? The public has a right to know. But the Police Commissioner's Business Case doesn't say which they are and it should, so the public can make an informed choice.
"The Police Commissioner's Business Case does say he would sell off 8 full size fire engines, replace them with smaller vehicles and save £4.068 million. But downsizing the fleet like this would put public safety at risk.
"The suggestion of introducing jointly-badged vehicles would affect the identity and public face of the fire service as the humanitarian service it is.
"The Police Commissioner's claim to save £10 million over 10 years, is not at all palatable when £7.852 million of this is from the selling off of estates and fire engines.
"Though the takeover claims to increase efficiency, it actually increases back office staff, but does not bring in a single extra firefighter."
ENDS
Contact: Ivan Mercer on 07713 077 194 or GMB London Press Office 07583 039 451
Notes to Editors
1] Previous GMB press release
'GMB oppose takeover of Norfolk Fire Service by Police Commissioner' (12 April 2018)
https://www.gmblondon.org.uk/news/gmb-oppose-takeover-of-norfolk-fire-service-by-police-commissioner
2] Norfolk Police Commissioner – 'A Case for Change' Business Case (July 2018)
https://www.norfolk-pcc.gov.uk/documents/transparency/governance/fire_and_rescue_governance_review/Norfolk-PCC-Business-Case-for-Fire-Governance.pdf
3] Norfolk Fire & Rescue Service – Keep in Safe Hands – Norfolk County Council's initial response to the PCC's business case
https://www.norfolk.gov.uk/-/media/norfolk/downloads/news/nfrs/nfrs-keep-in-safe-hands.pdf