GMB slam TfL proposals to reopen ending congestion charge exemption for private hire vehicles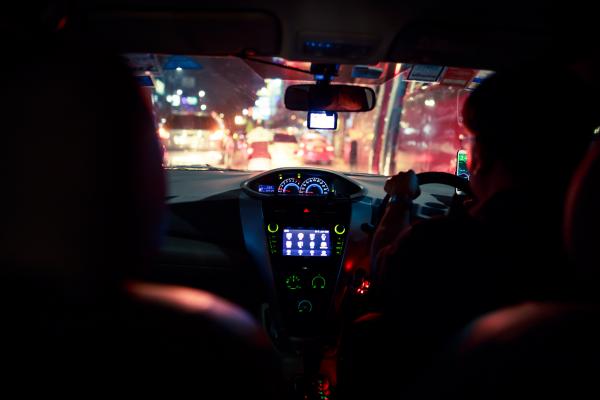 GMB slam TfL proposal to reopen ending congestion charge exemption for private hire vehicles
A charge would primarily affect drivers who in effect would face a further tax on their incomes, says GMB London
GMB, the union for private hire drivers, commented on the new proposals put forward today by TfL to reopen ending the exemption on paying the congestion charge for private hire drivers. [See notes to editors for copy of the TfL announcement]
Steve Garelick, GMB Regional Officer said:
"TfL have announced this morning that they intend to reinitiate a consultation on private hire vehicle congestion charging.
"Mayor Ken Livingstone brought in the exemption for private hire based on the widely held view that this was a public transportation medium.
"A charge would primarily affect drivers who in effect would face a further tax on their incomes.
"Individuals who rely on private hire trade as an example to reach hospital appointments or perhaps loved ones.
"Drivers though will be the put in to further poverty and expense by increased rent or commission fees.
"This is also a flag for drivers to choose licensing authorities who charge less fees and cannot be stopped by TfL enforcement when carrying out what cross border work.
"An example would be an operator based in Berkshire using an app and drivers to carry out London bookings and still paying the same congestion without any of the same levels of licensing or enforcement as TfL officers would have no jurisdiction on out of area drivers.
"This plan that is claimed to be another 'consultation' will cause more damage to traffic and emission levels.
"It will also force private hire companies out of London costing jobs."
ENDS
Contact: Steve Garelick 07967 763 980 or GMB Press Office 007970 114 762
Notes to Editors
TfL Statement (23 Jan 2018)
"As you may remember, in 2016 Transport for London (TfL) commissioned Cambridge Economic Policy Associates (CEPA) to undertake initial research on the potential impact of removing the Congestion Charge exemption for private hire vehicles.
TfL has recently re-commissioned CEPA to undertake further analysis, including feedback from the private hire industry. As part of this, CEPA would like to arrange for further discussions with private hire trade representatives as soon as possible."