The Government is ignoring and failing to protect the Aviation sector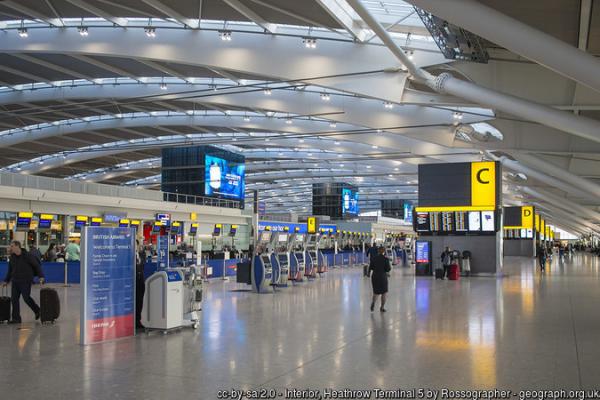 Government's decision to delay easing of lockdown and not extend furlough after September will further impact Aviation
London Airports will take a further battering as passengers will think twice before booking flights to holiday destinations as the so-called lockdown freedom day will be extended by another four weeks. This announcement, coupled with last-minute changes and contradictory signals to the travel traffic light system, will have a massive financial impact on airports across the UK and on the travel industry as a whole says GMB London.
The Government have failed to support the Aviation sector over the past 14 months where thousands of airport jobs have already been lost. The furlough scheme will come to an end in September 2021 and if current passenger levels do not take off, thousands more jobs will be lost. The Government needs a clear strategy to open up low-risk travel especially after setting up the Global Travel Taskforce in October 2020 and published its report on 9th April 2021 setting out a framework of safe and sustainable international travel recommendations as the GMB London recognises that the protection of public health is the priority.
Perry Phillips GMB Organiser for Aviation at Heathrow said,
"The Government is ignoring and failing to protect the Aviation sector. Dithering, confusing and delayed government decisions have already cost thousands of Airport and supply chain jobs at Heathrow, Stansted, Southend and City Airports.
"In a further blow, low paid workers at Heathrow have been hit in the pocket with the suspension of the free travel zone, discounted public transport, 133% increase in staff car park charges and the suspension of the implementation of the London Living wage for low paid workers.
"London Airport communities are suffering and are worried about the uncertainty of what the further delay in the easing of lockdown will bring and with no clear plan from the government on safe flying we expect more jobs to be lost."
GMB London is calling on the Government to provide a sector-specific financial support package for Aviation and extend the furlough scheme for another 12 months specifically for the Aviation sector to preserve and protect jobs and support businesses within the supply chain at the Airports.
End
Contact: Gary Pearce, GMB London Region Senior Officer (Stansted & City Airports) 078 5003 6952
Ken Breach, GMB GMB London Region Organiser (Stansted & City Airports) 077 3009 2777
Perry Phillips, GMB London Region Organiser (Heathrow) 079 1229 3481
Trevlyn McLeod GMB London Region Organiser (Heathrow) 079 6813 7967