Unions accuse Anglian Water of seeking industrial unrest over pensions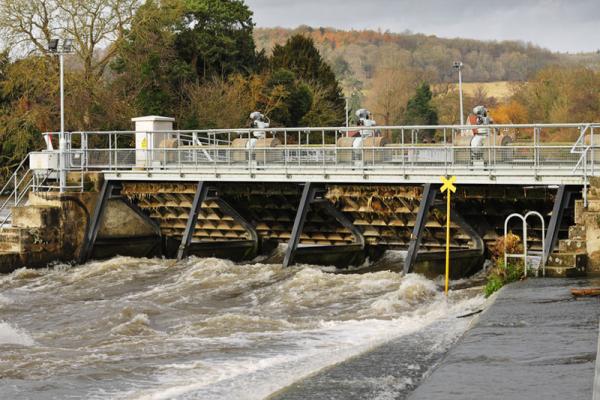 Trade unions accuse Anglian Water of seeking industrial unrest over pension scheme closur
This is about a transfer of wealth from customers, tax payers and staff to shareholders, says GMB London
Trade unions GMB, Unite and Unison have accused Anglian Water of seeking to provoke strike action today (Friday 9 March) after the water company refused to enter talks at the conciliation service ACAS over the closure of its final salary pension scheme.
The unions held a last ditched meeting with Anglian Water CEO Peter Simpson on Thursday to seek the involvement of ACAS to resolve the dispute, however Mr Simpson told the trade unions to "ballot for industrial action as he was not prepared to attend any meetings with ACAS."
Over 1,300 workers at Anglian Water are affected by the closure of the defined benefit pension schemes, which could see some losing up to £100,000 should the new planned defined contribution pension scheme fail to deliver.
Anglian Water, the biggest geographic water company in England and Wales, with nearly 5 thousand staff, whose motto is "Love Every Drop", has announced to staff that their final salary pension schemes will close because the water regulator Ofwat has told them to save money.
The schemes will close in favour of a cheaper inferior scheme, saving the company £8m each year. Transferring workers from a guaranteed income based on their final salary into a defined contribution scheme with much less contributions from the company which will open up workers' pensions to huge uncertainty plunging their pension pots into the volatile market with no guaranteed returns.
The three trade unions GMB, Unite and Unison offered to go to ACAS to try to come to a fair resolution but Peter Simpson CEO refused, even though a ballot to reject the proposal by members has already taken place.
Some members stand to lose over £100,000 should the new scheme fail to deliver on wildly optimistic projections in a volatile market.
A statement from the unions said:
"Anglian Water will certainly "love every drop" they can wring out of employees pensions, they will use the proceeds to prop up their already vast profits and this will amount to an incredible shortfall for employees making it much more difficult for them in their old age than it otherwise might have been.
"This is in stark contrast to the four executive directors at Anglian Water who are on target to be paid over 3.7m in remuneration between them this year. The CEO of Anglian Water, Peter Simpson, who's pay is around 150 times the lowest wage for a worker at Anglian Water, is on target to receive a minimum total remuneration of £1.2m, and as his pension is fully funded he's a deferred member of the pension schemes so he receives a significant payment in lieu instead. According to the company annual report he received overall £1.5m in 2016/17 and £2.3m the year before.
"Anglian Water has a history of treating executives differently from the rest of their employees, accounts filed with Companies House show a previous CEO, Jonson Cox who later became the chairman of Ofwat left Anglian water with a golden goodbye of £9.5million in salary, pension pay-outs and bonuses.
"According to the Paradise Papers, Anglian Water paid no corporation tax in 2016/17 and in fact received a tax credit of over £100m.
"Anglian Water paid £320.3m in dividends to shareholders in 2016/17, of which £192.3m was paid in interest to service a loan from Anglian Water Overseas Holdings Ltd to Anglian Water in the UK, Michael Gove has recently questioned the way water companies are set up, in terms of their inter-company arrangements and the way they pay tax. Whilst this is not illegal, it is certainly immoral."
Michael Ainsley, GMB Regional officer said:
"I have written to Frank Field and the commons pension's select committee asking that they look into this scandal as the company are ignoring the union member's rejection of their proposals and are imposing the closure of their pensions.
"This is about a transfer of wealth from customers, tax payers and staff to shareholders and is to my mind as much asset stripping as would be selling off reservoirs, buildings or land.
"The owners of Anglian Water are the Osprey consortium of investors which are mainly Australian and Canadian investors linked to pensions. And now to add insult to injury 3i Infrastructure have sold their 15% holding for £580m to the infrastructure investor Dalmore Capital and a group of council pension funds from Manchester, London, Lancashire, West Yorkshire and Merseyside, which form GLIL Infrastructure.
"Anglian is taking from its employees to give to both overseas and our own local authority pensioners.
"Unions want to move into further talks in ACAS; however, management told unions that they will only go to ACAS if their members return a ballot for industrial action."
ENDS
Contact: Michael Ainsley 07974 250 947 or GMB Press Office 07970 114 762