Urgent action needed to stop huge scale "act of god" sackings at airports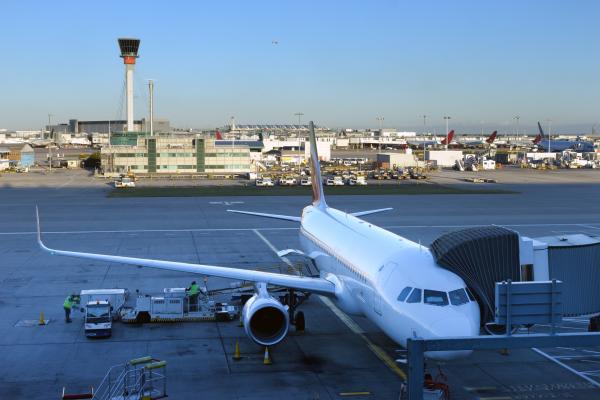 GMB London call on UK Government to stop aviation employers and insurance sector from using "acts of god" clauses to evade responsibility to maintain jobs and incomes of their workforces facing wholesale immediate job losses
GMB LONDON CALL ON UK GOVERNMENT TO STOP AVIATION EMPLOYERS AND INSURANCE SECTOR FROM USING "ACTS OF GOD" CLAUSES TO EVADE RESPONSIBILITY TO MAINTAIN JOBS AND INCOMES OF THEIR WORKFORCES FACING WHOLESALE IMMEDIATE JOB LOSSES
It is action by Governments worldwide that has led to the almost complete closure rather than any "act of god" so the insurance sector and industry shareholders have to share the costs of coping with the crisis with the taxpayers says GMB London
GMB London, the union for airport workers, is calling for urgent action from Government to stop the aviation employers and their insurance companies from deeming the current crisis in the air passenger industry as arising from "an act of god" that enables them to trigger clauses providing for the forced ending of employment contracts.
Gavin Davies Senior organiser said " GMB members at the airports are getting text messages from employers saying that they should not come in and if they do that they will not be paid.
We need the Government to act immediately to help the thousands of workers are who are experiencing clauses in their contacts being invoked These are linked to "acts of god" clauses in insurance policies. They were last invoked in the Iceland volcano eruption.
As we understand it the insurance sector are claiming that the current Coronavirus crisis is the result of "an act of god" and as such they are not required to pay out.
Thi will leave 1000's of staff without an income. They cant claim SSP as they are not sick or isolated. People have bills to pay. The anxiety of our members is going through the roof.
There has to be a recognition that it is action by Governments worldwide that has led to the almost complete closure of the air passenger transport industry rather than any "act of god". So the insurance sector and aviation industry shareholders have to share the burden of coping with the crisis with the taxpayers The number one priority has to be the jobs and incomes of the workforce.
GMB London Region has members at Heathrow, Stanstead, City Airport, Luton, Norwich and Southend. We will not just sit back and let this happen to people in severe hardship many of whom have worked there for years.
We are appealing to government to act to force the employers and the insurance sector to save the jobs and incomes of members in the industry before its too late."
Gavin Davies - Senior GMB Organiser - 07930 983 376 or 07921 289880.