GMB call on Ofwat to speak out over water companies stealing employee's pensions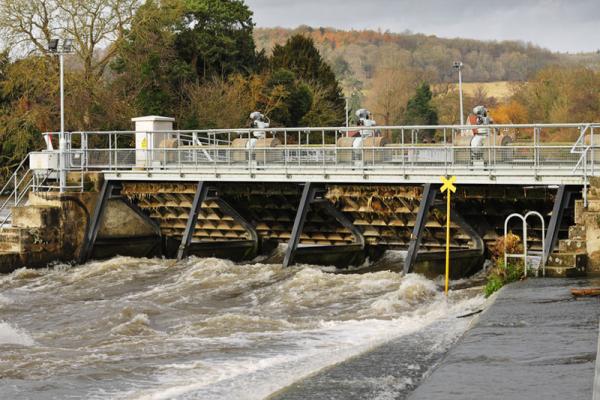 GMB call on Ofwat to speak out on issue of water companies stealing employees pensions following statement on water supply issues
Ofwat are absolutely silent when it comes to water companies such as Anglian Water amongst others stealing employee's pensions and that is 'deeply distressing', says GMB London
GMB, the union for workers in the water industry, have said that the silence of the regulator Ofwat on the ongoing degrading of workers' pensions entitlements is not acceptable, following a statement from the regulator labelling the current water supply problems 'deeply distressing'. [See notes to editors for Ofwat statement]
Michael Ainsley, GMB Regional Organiser, said:
"No one could disagree with the government regulator.
"In Ofwat's statement on the ongoing water supply issues, chief executive Rachel Fletcher said it is 'deeply distressing'.
"But Ofwat are absolutely silent when it comes to water companies such as Anglian Water amongst others stealing employees pensions and that is 'deeply distressing'.
"Ofwat's thinly veiled threat to 'take a good long hard look at what has happened and won't hesitate to intervene' is only likely to give water companies more excuses to savage long serving and loyal employees terms and conditions transferring employees to contractors to cut costs.
"Water companies across the land are preparing for PR19 by taking hundreds of thousands of pounds from employees' pension pots but Ofwat won't be distressed by that.
"Jeremy Corbyn's promise to bring our most precious resource back into public ownership can't come soon enough for the beleaguered employees, but I fear by the time it does happens there will be little left."
ENDS
Contact: Michael Ainsley 07974 250 947 or GMB Press Office 07970 114 762
Notes to Editors
Ofwat statement on ongoing water supply issues (5 March 2018)
https://www.ofwat.gov.uk/ofwat-statement-ongoing-water-supply-issues/?utm_source=Twitter&utm_medium=social&utm_campaign=SocialSignIn&utm_content=Legitimacy