GMB London Region NHS Pay Deal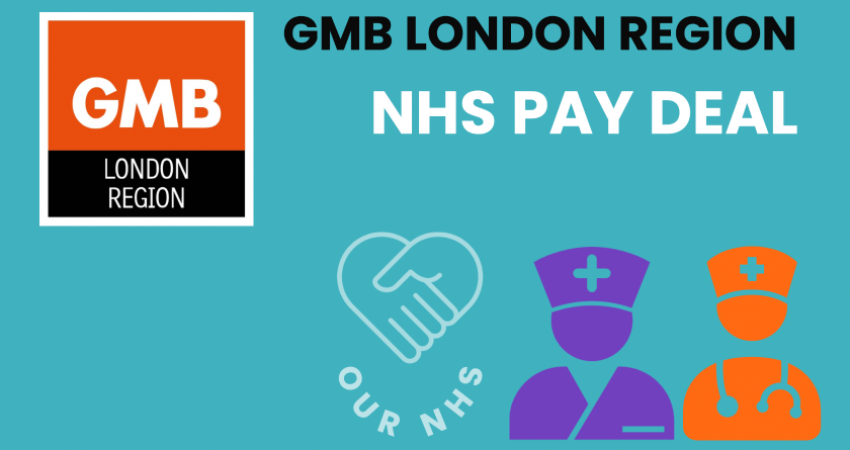 NHS Pay 2021
GMB London Region will be communicating with our members employed by the NHS regarding the up and coming pay ballot. This page will provide you with up to date information and resources.
GMB members have been at the forefront of the Coronavirus Pandemic (Covid-19). Putting their own lives at risk so they can continue to care for others, often whilst being denied access to Personal Protective Equipment (PPE) and testing. During the height of Covid-19, Thursday nights were used by the general public, members of parliament and your government, to show appreciation for key workers and give thanks to our NHS.
GMB says: now it's time to turn those warm words and claps into true value and recognition.
This page will contain all the information that you need to know about GMB's campaign to secure the pay justice that NHS workers deserve and is long overdue. GMB is calling on a pay increase of 15% or £2.00 per hour, whichever is the greater. GMB is also calling for unsocial hours enhancements to be made payable when on sick leave for all NHS and Ambulance staff. Never again should NHS workers suffer a financial detriment as a result of illness. The Department of Health & Social Care recognised this injustice during Covid-19 and implemented special provisions to protect pay. This should once again become the norm for all staff. All workers in health are vital in ensuring the delivery of services. Therefore, the pay award needs to be fully funded to ensure that all employees of organisations contracted or commissioned to provide services to the NHS can also benefit from any increase.
You can view the letter that GMB sent to the Chancellor, Rt Hon Rishi Sunak MP which is under our resources on the right of this page.
Consulting with members about their pay is one of the most important roles of GMB. To ensure maximum participation of all GMB members working for the NHS it is very important to have the correct information about you and your contact details. You can update your details yourself here https://www.gmb.org.uk/mygmb but you will need your membership number to log in to your membership account details.
Alternatively please use this QR code: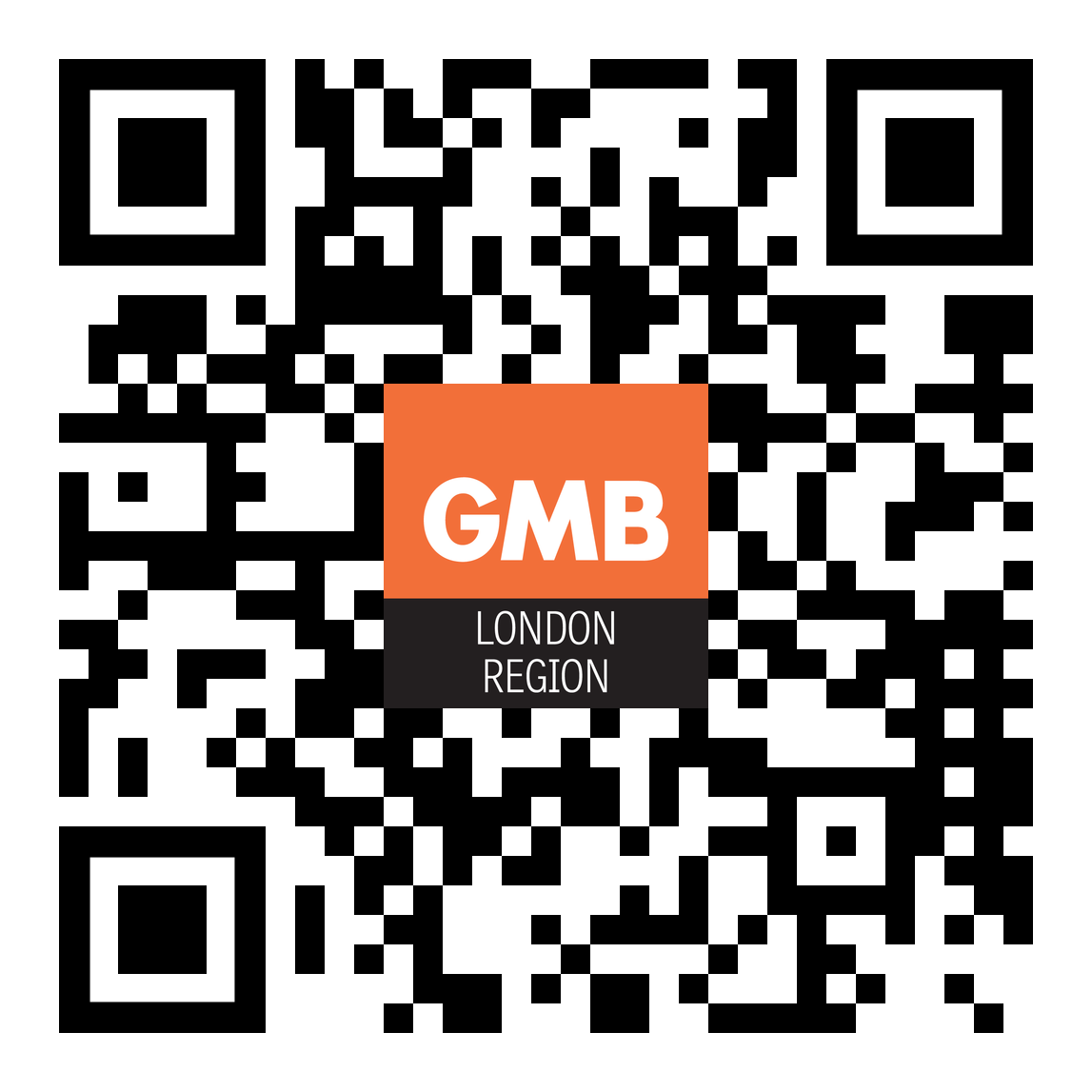 Contact your MP on the issue of NHS Pay!
Politicians work for you. They want to hear from you about what is important to you. They have a duty to listen and respond.
The easiest way to let them know what you think about NHS pay is to write to them. A physical letter is best as it has the most impact, but an email works too. The most impact comes from you, writing in your own words about why you deserve a substantial pay increase as an NHS worker.
Below is a list of points you may wish to consider when drafting your letter or email:
If you have been working in the NHS throughout the last decade, tell them about how your pay has been held down for years – and if you have ways of demonstrating the impact that has had on you and your family, tell them. These personal details are so important and really effective.
Tell them what it has been like to work in the NHS during the pandemic. If you have had worries and concerns but gone into work nonetheless, tell them.
If you are having financial difficulties especially if they are caused by the pandemic and are comfortable telling them about this, please do so.
Say that you support GMB's call for an early and substantial pay rise for all NHS staff like yourself. April 2021 is too long to wait. It should be brought forward into this year.
Ask them directly but politely if they support your call for an early and substantial pay rise.
Write on your behalf to both the Chancellor of the Exchequer and the Secretary of State for Health and Social Care, calling for an early and substantial pay rise for NHS frontline staff. Ask them to sign the Early Day Motion 742: Early Pay Rise for NHS Staff.
England - members.parliament.uk/FindYourMP
#NHSPay15