The Civil Aviation Authority refuse HAL's plea for extra £1.7bn to cover the impact of Covid-19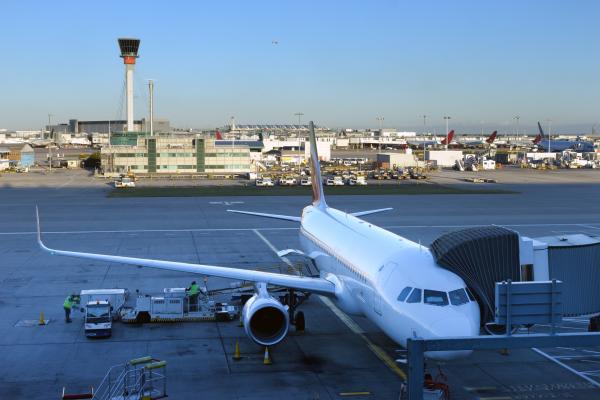 GMB London has learnt that in July Heathrow Airport Limited (HAL) submitted a request for an additional £1.7bn to be added to its regulatory asset base (RAB) to help protect it from the consequences of the Covid-19 pandemic but the Civil Aviation Authority (CAA) has refused HAL's appeal.
The CAA said 'On this basis, our initial assessment, based on HAL's request and the evidence provided, is that HAL's submission falls significantly short of demonstrating that: its proposed solution is appropriately proportionate and targeted to address key issues, and regulatory intervention is warranted at this stage.'
Instead of outrightly refusing HAL's request, the CAA has asked the airport operator to provide more evidence before its consultation period closes on 5 November.
In the year ended 31 December 2019, the Group's revenue climbed 3.4% to £3,070 million (2018: £2,970 million). Adjusted EBITDA increased by 4.6% to £1,921 million (2018: £1,837 million), and its profit after tax increased by 24.0% to £413 million (2018: £333 million) 26 Feb 2020
Perry Phillips, GMB London Region Organiser said:
"I am shocked that Heathrow has tried to claim the £1.7 billion from the CAA as it would suggest to me that HAL are in real trouble by claiming this financial injection. It is unbelievable that this time last year, HAL were posting record profits and revenues and record passenger numbers, and now a £2.2 billion loss.
"Heathrow is saying that if they do not get the £1.7 billion from the CAA, there will be more job losses and increased passenger charges.
"The CAA Report in response to HAL's appeal says: 'HAL has been too slow to introduce efficiency savings; HAL should seek additional support from its shareholders given that its problems, in part, arise from the high level of gearing it has adopted; the returns made by HAL's shareholders during the Q6 price control period have been excessive and no further assistance is warranted.'
This should be a real wake up call for HAL."
GMB London calls on the government to provide industry-specific support to industries like aviation where the pandemic has had the worst effects. Government support is needed now to stop further job losses and ultimately a loss of the skills and experience that are essential for the recovery of the industry, post Covid.
End
Contact:
Perry Phillips, GMB London Region Organiser 079 1229 3481