British Gas Field Services Pay Claim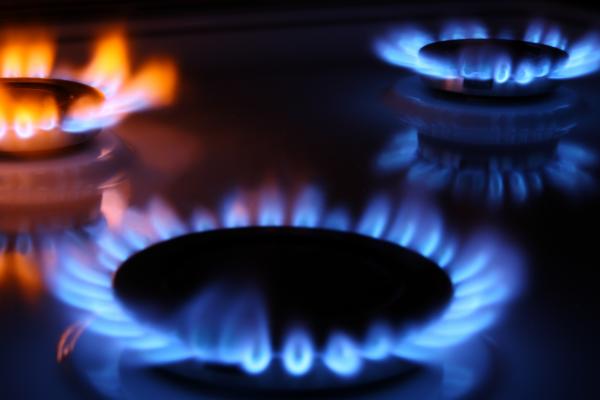 BRITISH GAS - FIELD SERVICES - PAY CLAIM
Dear Colleague,
Happy New Year from all at GMB!
FIELD SERVICES PAY CLAIM
Although members who signed up to the new terms and conditions under threat of dismissal agreed to a three year pay freeze, when GMB negotiated the deal which ended the dispute, we ensured that there was a clause that allowed us to submit a pay claim in the event of exceptional circumstances. Those circumstances, as laid down in the talks, were as follows:
A significant increase in inflation.
Recruitment and retention difficulties.
An improvement in the company performance.
Due to the developments over the second half of last year, it is clear that all three of these circumstances have arisen. Inflation has risen significantly with RPI now standing at 7.1% and CPI at 5.1%. There are also clear difficulties across the country in terms of recruiting skilled engineers with the British Gas package evidently not as attractive as the company had hoped. Finally, although we have yet to see the company's financial results, there are significant signs that performance is improving. The share price has risen by over 50% and the company's target of increasing energy consumers by over 350,000 has already been exceeded, albeit in part as a result of the supplier of last resort process designed to capture customers from the numerous energy companies that have gone under in the latter part of 2021. Furthermore, according to the company's own figures, productivity has increased with both service and repair and SMART showing increases of over ten per cent.
As a result of these circumstances, we have submitted a pay claim to the company and have requested pay talks to take place at the earliest opportunity.
In the pay claim we have asked for the following financial elements:
An inflation plus increase in basic rates and allowances.
A review of rates by skill type to ensure that these are comparable with the market and British Gas's stated intention to remain as an upper quartile payer in terms of wages.
A review of the CTAP bonus scheme.
An engineer recruitment/retention payment to replace the 37-40 hours payment following the conclusion of that agreement.
Increase of Bank Holiday rates to 200%.
We have requested the following to improve members work life balance:
An extension of the five-day working week arrangement, which is currently in place, so that it can be adopted permanently by those who wish to work it.
Permanent agreement on protection of the four-day week over the 16-week summer period.
Permanent or reduced roster caps on unsociable hours beyond the end of March 2024 (weekends / late shifts / standby / EA shifts) and a clear plan as how the agreed caps on EA are to be adhered to in the interim period.
Finally, we have also asked for a number of items designed to support members as they progress through their careers:
An agreement concerning the number of SMART engineers to be retrained for other work, with a clear timescale on when cross trained engineers can expect to receive the higher rate and go onto the CERIS pensions scheme.
A no compulsory redundancy agreement.
A review of the engineer of the future programme, to ensure that members' skills are being kept updated to ensure that the company has the manpower necessary for the expected demand for hydrogen boilers and heat pumps.
We expect a response from the company on this shortly and will keep you abreast of developments as they occur over the coming months.
Carer's Policy
GMB has recently been approached by members of the British Gas Carers Network about the benefits of the carer's policy. This policy affords members with caring responsibilities to take up to ten days paid leave in every rolling twelve-month period to take time off to look after those they care for, with an extra ten days if matched by annual leave (giving a potential of thirty days in total). If you have caring responsibilities and are not aware of this entitlement, please find the policy on the intranet site or speak to your GMB shop steward about your potential eligibility for support under the scheme.
If you have any questions about this bulletin, or need any help and support, please contact your GMB shop steward who will be happy to help.
Yours sincerely,
Andy Prendergast
National Secretary