London Region - NHS Ballot Results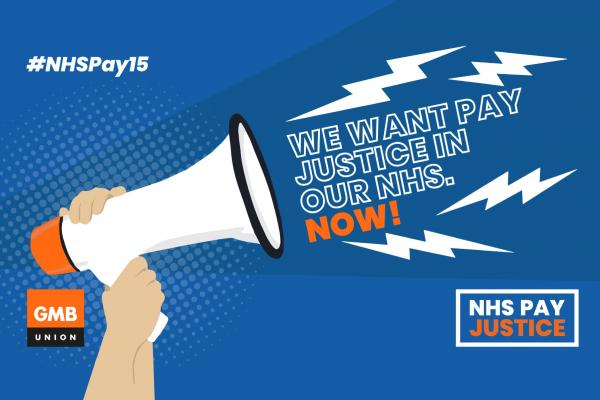 The GMB has been campaigning relentlessly for a 15% pay rise, as a result of our campaign we have seen NHS England and the Pay Review Body increase the pay offer from 1% to 3%, as it stands today.
However, this increase falls way short of what GMB believe is acceptable to reward our NHS Professionals with for their hard work and dedication, who have put their lives at risk to service the public during the worst pandemic this country has seen.
We stood outside our doors; we clapped but this was no more than an empty gesture asked of us by the Government. Clapping did not support or reward our NHS workers as promised to them by the Government.
Despite GMB's campaign, the Government are not prepared to offer any more money than the 3% given. It is with regret that GMB were left with no other alternative but to ask our members to take part in an Industrial Action Ballot.
However, once again our members have put the public before themselves and decided not to vote for Industrial Action, as they feel responsible during this time of the pandemic and are sensitive to the situation with COVID.
Although the result of the GMB Industrial Action Ballot decided against Industrial Action this does not mean that the pay campaign goes away.
The 2021 pay award has already been wiped out by rising costs of living. Our NHS members need the promise of a fair pay rise that rewards and recognises the invaluable role that all NHS Employees provide day in day out.
The GMB will be resolute in its desire to fight for NHS workers and, no matter what the ballot outcome, will continue to campaign and fight for fairness and justice for its members in the National Health Service.
It's been a tough year for so many people, especially for everyone who has worked so hard keeping the country's NHS services going.
GMB London really appreciates your incredible efforts during this period and on behalf of the London Region we wish you and your families a safe festive period.