Bangabandhu School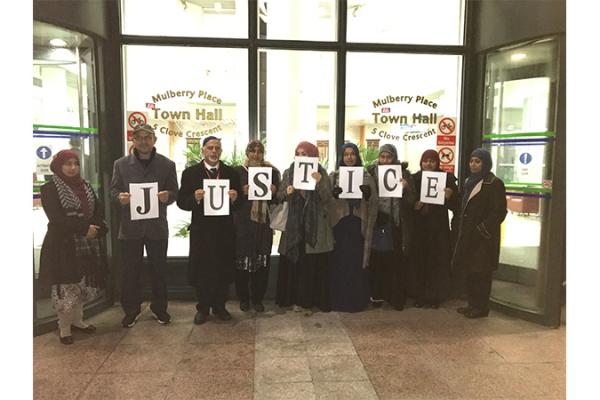 GMB, the union representing the support staff at Bangabandhu School met with parents to discuss the ongoing crisis at the school.
It was during leafleting at the school that GMB learned of the concerns parents had regarding the management of the school.
GMB have been fighting justice for the bullying by the headteacher at Bangabandu School. To keep updated on what's been going on you can click on our most recent press release below along with our online Bangabandhu School press clippings.
GMB support parents protest outside Tower Hamlets School
GMB demand Tower Hamlets council take action over bullying by headteacher
Headteacher appointment confirmed amid bullying claims inquiry, say union
Support staff appeal to council over 'bullying' by head teacher
If you haven't already, sign their petition today by clicking on the link below!
Please sign our petition today so we can seek justice for the bullying and breaching of safeguarding at Bangabandhu Primary School