Schools & Academies in England, Member Update – 10th July 2020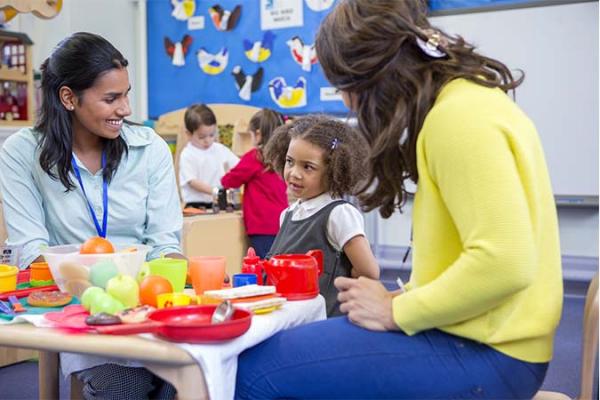 Dear Member
We hope this finds you well.
As you may be aware, the DfE published guidance on 2nd July regarding the full reopening of schools in September. The Government is expecting all pupils to return in September and this will significantly increase current numbers and impact on the measures which have been put in place to mitigate and minimise risk from COVID-19. We thought it may be useful to share with you some of the key points from the guidance and the concerns and issues GMB London has with it.
The Government has stated that schools have to make the provisions for addressing COVID-19 within their existing resources. The position of GMB London is that this is unfair and unrealistic. Some schools were already facing financial difficulty before this crisis and will not be able to meet the extra costs of COVID-19 within their existing budget. When schools should be employing extra cleaning staff they are not because of budget constraints and we know many cleaning duties are falling on classroom based staff. This should not be happening and is certainly not sustainable moving forward to September when normal class sizes and curriculum resume.
The DfE guidance states "we recommend schools keep a record of pupils and staff in each group, and any close contact that takes places between children and staff in different groups.... This should be a proportionate recording process. Schools do not need to ask pupils to record everyone they have spent time with each day or ask staff to keep definitive records in a way that is overly burdensome." GMB London believes that rather than stating what the recording should not look like, it would be useful if the DfE suggested what it should look like. Our members should know what they can expect and what measures will be in place to support and protect them. Detail is important in ensuring consistency in approach throughout all schools and yet the guidance fails to provide the necessary detail. For instance, this recording would be most useful for school support staff and yet its usefulness will be determined by a Head Teachers willingness or otherwise to effectively record interactions. This record of interactions will be especially important as the DfE is clear that teachers and staff can operate across different class and year groups in both primary and secondary settings. GMB London knows this is likely to be a cause of great anxiety for our members who have been working in small bubbles with minimal contact and interactions. The guidance also states it is permissible for schools to continue to use supply and agency staff who are working in a variety of settings. GMB London has raised this issue as we know there is often a high turnover of agency support staff especially in a SEND capacity and use of agency staff must be properly risk assessed.
You will by now be familiar with the need and purpose of Risk Assessments and the latest guidance once again reinforces that these risk assessments should be shared with the workforce and posted online. We know from our recent survey of schools based members that this is not happening as only 60% of schools members had been asked to contribute to their risk assessment and a third had not seen any risk assessment at all. Given that our members make up over 50% of the school workforce there needs to be a more robust message from DfE about sharing these, especially as new risk assessments are to be completed for the Autumn Term.
There appears to be no acknowledgement, let alone detail, from DfE on the issues schools will be facing in the Autumn term that are different to the Summer Term. For example, how will children be managed when they cannot go outside for breaks and lunch because of the weather and how realistic will it be keeping windows open when the weather gets colder? Although the implementation falls to Head Teachers, there should be more detail of expectations as this would benefit school staff. In the 'Planning Guide for Primary Schools (15th June)' there is a line which states "However, other community buildings (such as village halls) should not be used to expand capacity this term, while they remain closed in line with the government's roadmap". The specific reference to "this term" is quite obvious. Does this mean such venues may be looked at to provide additional capacity in the Autumn Term? Given that capacity is one of the biggest issues schools are facing in relation to ensuring a safe distance can be maintained and groups are kept apart, the lack of mention of capacity issues in the latest guidance is worrying. Again GMB London has raised this issue and asked the DfE to provide further information on this as making use of community buildings will have implications for our members.
DfE states break and lunchtimes must be staggered but the consequences of staggered lunchtimes could be far reaching and there appears to be no consideration as to what the practicalities are of staggering lunchtimes. GMB London is asking questions surrounding how will extended lunchtimes impact on the hours catering staff are required to work? What will these extra hours cost the schools? What will be the implications for SMSAs working times and hours? Will these extra duties fall to TAs and classroom based staff? The schools team would like to hear from catering staff about any changes which have arisen, or are being proposed as a result of this recent guidance. There could also be staggered start and finish times and this could result in different start times for our members, that may impact on childcare and family arrangements. GMB London is seeking reassurance that any difficulties which may arise as a change of working hours will be accommodated and dealt with sympathetically.
Face masks must be worn on school and public transport and yet those same children will not be wearing face masks when possibly sat next to the same children once in school. Staff have to wear face masks on public transport on their journey but take them off when they arrive at school, where they are mixing with a far greater numbers of people. This is where there is still too much inconsistency and mixed messaging within government guidance. All pupils will be required to remove and dispose of face masks at the school gates, with staff overseeing to make sure this is done safely. The guidance raises more questions for schools to address such as who will oversee the safe disposal of masks and will children have to open doors and walk through corridors before they can wash their hands after removing their mask? Also, for some schools this is potentially hundreds of masks per day they will need to safely store and dispose of.
As always, GMB London schools team wants to hear from you about your experience and concerns and as such will be sending out a short survey next week asking you about your schools preparation for September and what, if any, your concerns are. You can also contact us at schoolsteamlondon@gmb.org.uk. Although schools will shortly be breaking up for the summer holiday, we will be working throughout, continuing to make representation on behalf of our members and keeping you up to date with the latest information for school staff.
Also, please do not forget to vote in the current Local Government and Schools consultative pay ballot for 2020/21. You will have received an email or SMS message with your unique link to vote online. If you have not received a link to the online ballot, please contact us on the email address above.
If you know anyone who is not already in a Union and they would like to join they can do so at https://www.gmb.org.uk/join-gmb. ​​​If and when, issues surrounding the full reopening of schools arise, you can be confident GMB is here to support you and make sure all matters are addressed. Together we are stronger and together we can make a difference.
Stay safe
Kind regards,
Lisa Bangs, GMB London Region Organiser — Schools and Academies
Keith Williams, GMB London Region Senior Organiser
Email- schoolsteamlondon@gmb.org.uk
Follow us on Twitter @schoolsgmblon