Schools & Academies in England, Member Update – 11th September 2020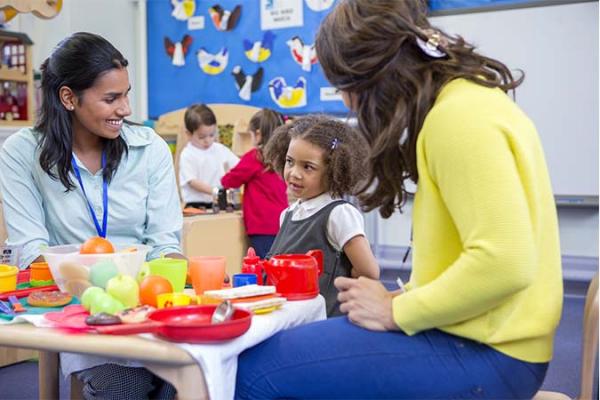 Dear Member
We hope this finds you safe and well.
As we write to you today, we are still facing uncertainty and restrictions because of COVID-19 and we recognise the worry and anxiety being faced by many school support staff. GMB London has been most concerned by the rise in the numbers of infections and the difficulties now being faced in trying to obtain a test. The Governments' failure to deliver an adequate and effective Test, Track and Trace system has created the problems, anticipated by GMB from the outset, in that contacts are not being traced and tests are not always available locally or quickly enough. If the Government wants everyone to return to their workplace, it is vital people feel safe and confident in the systems designed to protect and facilitate this.
Before the schools fully reopened, we spoke and heard from many of you about the worries and issues you had. We would like to know how work has been for you since you returned to school and would be most grateful if you would take a moment to complete our online survey. It is a quick one page survey and your response will provide us with useful information about how school support staff are feeling and what is happening in schools since their full reopening. The survey can be found here https://www.surveymonkey.co.uk/r/Schools_RTW_Sept20 and we will share the results with you in due course.
In normal circumstances, our Schools Team would now be making visits to schools throughout the Region but unfortunately this is much more difficult this year. Although we are still endeavouring to visit schools, we know this is more unlikely and therefore we would like to hold online workplace meetings so that we can still meet with you, listen to your issues and support you. If you would like to organise an online meeting for your school, please email us at schoolsteamlondon@gmb.org.uk and we will contact you to make arrangements. There are also two questions about online meetings in our survey and it would be great if you would please answer these.
If you know anyone who is not in a union, they can join online at www.gmb.org.uk/join-gmb. Our strength comes from our numbers and together we can make a difference.
Thank you for your continued support and taking the time to complete our survey. We look forward to hearing from you and organising an online meeting for your school.
With kind regards,
Lisa Bangs, GMB London Region Organiser — Schools and Academies
Keith Williams, GMB London Region Senior Organiser
Email: schoolsteamlondon@gmb.org.uk
Follow us on Twitter: @schoolsgmblon