Schools & Academies in England, Member Update – 26th August 2021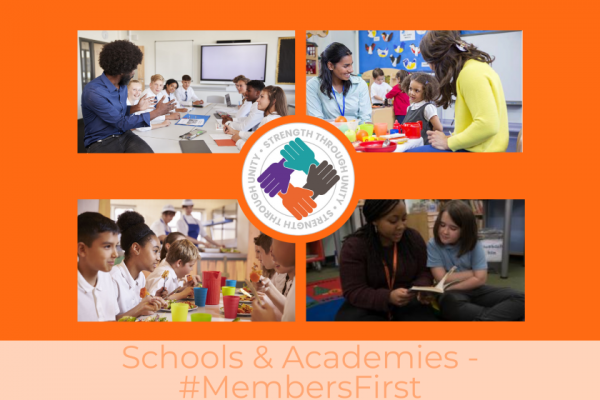 Dear Member
We hope this finds you well.
CO2 MONITOR CAMPAIGN SUCCESS
As you know, several weeks ago GMB London Region launched a campaign calling for Government to fund the installation of CO2 monitors in schools and classrooms. On Saturday 21st August, the DfE announced CO2 monitors will be provided to all state-funded education settings from September. The Government is investing £25 million which will provide about 300,000 CO2 monitors. Pressure from Unions has clearly been instrumental in this and GMB London would like to thank those MPs who supported our campaign including Dawn Butler, Diane Abbot, Stephen Timms and Andy Slaughter and London Assembly Members Elly Baker and Unmesh Desai. The use of CO2 monitors can provide a useful general indication that areas/rooms within a building may not be adequately ventilated and can enable occupants to become familiar with the impact that activities, outdoor weather and window openings have on levels of good ventilation within a room. This information can be used to inform strategies for improving ventilation but does not mean that other control measures such as good hand hygiene and regular cleaning are no longer required.
VENTILATION IS IMPORTANT
Letting fresh air into indoor spaces can help remove air that contains virus particles and is important in preventing the spread of Covid-19. All employers should urgently undertake a risk assessment of all rooms, which should include the levels of ventilation in order to identify poorly ventilated rooms. This is especially important given the removal of most other mitigations from 19 July. Existing risk assessments must also be reviewed prior to changes in other mitigations. GMB advise that members should avoid working in rooms that are poorly ventilated. Poorly ventilated rooms will often feeling stuffy and not smell fresh. If you have any concerns around the ventilation of your workspace, you should raise this with your workplace organiser or line manager and contact your local branch or schoolsteamlondon@gmb.org.uk for advice and support.
AUTUMN TERM GUIDANCE
In preparation for schools opening in September, GMB London has put together a Question & Answer sheet on topics such as face coverings, self-isolation, LFD testing and advice for those who are Clinically Extremely Vulnerable. If when schools reopen, there are any changes to guidance from DfE then we will send you an update. In the meantime, if you have any particular concern or question please do not hesitate to contact us.
NJC CONSULTATION BALLOT
You should have now received your link to the online consultation ballot. Please make sure you have your say on your pay.
Although we are all hoping our lives will start to return to how they were, pre-pandemic, it is as important as ever to be safe at work. It is important the voice of support staff is heard in schools and it is important issues are addressed collectively where possible- together we are stronger and together we can make a difference. If you have any colleagues who are not in a union, they can join GMB online at www.gmb.org.uk/join.
Kind regards,

Lisa Bangs, GMB London Region Organiser

Keith Williams, GMB London Region Senior Officer