GMB London Region Calls for Fiona Onasanya MP for Peterborough to be Recalled and Face a By-election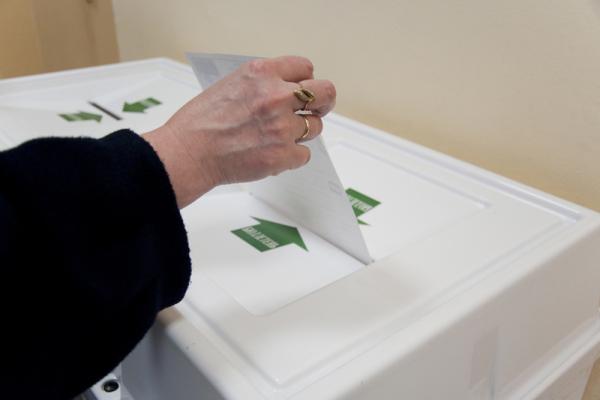 Following the criminal conviction of the MP for Peterborough, GMB London Region Calls for Fiona Onasanya MP for Peterborough to be recalled
GMB London Region Calls for Fiona Onasanya MP for Peterborough to be Recalled and Face a By-election
Following the criminal conviction of the MP for Peterborough, Fiona Onasanya, for perverting the course of justice by lying to the police GMB London Region are calling for her to be recalled and face a by-election. As a result of this conviction, voters in Peterborough now have the opportunity to trigger a by- election in the constituency to decide whether she should continue to represent them in Parliament.
Fiona Onasanya stood as the Labour candidate in 2017. She was expelled from the Labour Party as soon as she was convicted. As a Trade Union that is affiliated to Labour the GMB fully supports the Labour Party in taking this action and believe the people of Peterborough have the right to expect high standards of behaviour from MPs and public representatives,
GMB London region urge everybody in Peterborough to sign the petition to trigger a new election before 1st May, so the people of Peterborough can have a say on who should representing them.
Below are full details about the petition and a list of local places where it can be signed. The petition opened at 0700 on Tuesday 19th March and closes at 1700 on Wednesday 1st May.
Peterborough needs a fresh start and this can be only be done through the recall petition, allowing an opportunity to vote for a Labour Candidate who is committed to putting the interests of the people and the city first.
The designated petition signing places are located at:
• Bedford Hall, Station Road, Thorney, Peterborough, PE6 0QE
• Bretton Library, The Cresset, Rightwell, Bretton, Peterborough, PE3 8DS
• Dogsthorpe Library, Central Avenue, Dogsthorpe, Peterborough, PE1 4LH
• East Community Centre, Padholme Road, Peterborough, PE1 5EN
• Eye Youth & Community Centre, Crowland Road, Eye, Peterborough, PE6 7TN
• Honeyhill Childrens Centre, Chadburn, Paston, Peterborough, PE4 7DH
• St Luke's Church, Mayors Walk, West Town, Peterborough, PE3 6EZ
• The Bull, Guntons Road, Newborough, Peterborough, PE6 7QW
• Town Hall, Bridge Street, Peterborough, PE1 1HQ
• Werrington Library, Staniland Way, Werrington, Peterborough, PE4 6JT
These locations will be open for signing:
• Monday, 9am to 5pm (except Easter Monday)
• Tuesday, 7am to 5pm
• Wednesday, 9am to 5pm
• Thursday, 9am to 10pm
• Friday, 9am to 5pm (except Good Friday)
A person is eligible to sign the petition if they are a registered parliamentary elector for the constituency and aged 18 or over (or the date of their 18th birthday is before the end of the signing period). All registered parliamentary electors will be written to individually by advising them of the signing procedure and which signing place they have been allocated to.
Parliamentary electors who are currently registered to vote by post will receive their signing sheet by post. New applications to sign the petition by post must be received by no later than 5pm on Monday, 15 April 2019. New applications to sign the petition by proxy must be received by no later than 5pm on Wednesday, 24 April 2019.
ENDS
Contact: Vaughan West 07967 342197 for any further information