In Lisa Forbes we are lucky to have a fantastic Labour candidate in Peterborough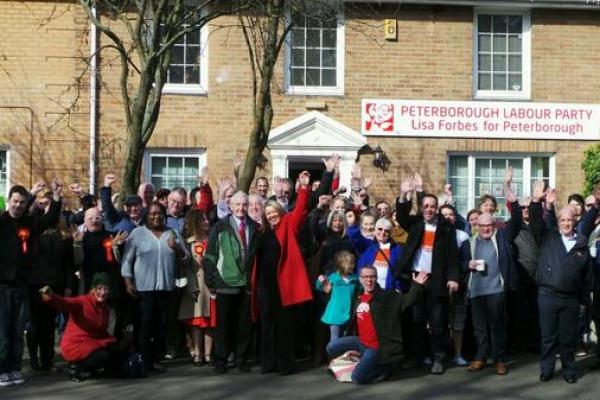 Peterborough By-Election Thursday 6th June 2019
Come and Join us in Working to Return a Labour MP Committed to Supporting us as Trade Unionists
Following the local council and European elections I know many of you will be looking forward to a well-earned rest, but we now have a Parliamentary by-election on 6th June in Peterborough following the successful recall petition against the previous MP due to her criminal conviction.
Labour has selected a long standing and excellent GMB member Lisa Forbes to be their candidate. Lisa is a local candidate, a previous Labour councillor and is supported not just by the GMB but all the affiliated trade unions.

This will be a tight race as Labour is defending a slim majority of just 600 votes and faces a real challenge from the right and in particular Farage's Brexit Party.

If any of you can help in any way between now and June 6th, if only for a couple of hours, to help get Lisa over the line and representing the people of Peterborough in Westminster.

Lisa and Labour will be canvassing and leafleting every day between now and polling day, including bank holiday weekend.

If you can help in any way to get Peterborough the MP they deserve, please go to: the Unite Peterborough Office, 15 Church Walk PE1 2TP (on street parking nearby) at any time on any day between 7am and 10pm.

Vaughan West, GMB Political Officer:
"Let's get Lisa elected, Peterborough deserves a real Labour MP who shares our GMB values, with your help we can do it"
Previous stories
https://www.gmblondon.org.uk/departments/political/political-news/come-and-join-us-and-help-to-return-a-labour-mp-in-peterborough.html