Join us and help get the brilliant UK Labour Candidate Lisa Forbes into Westminster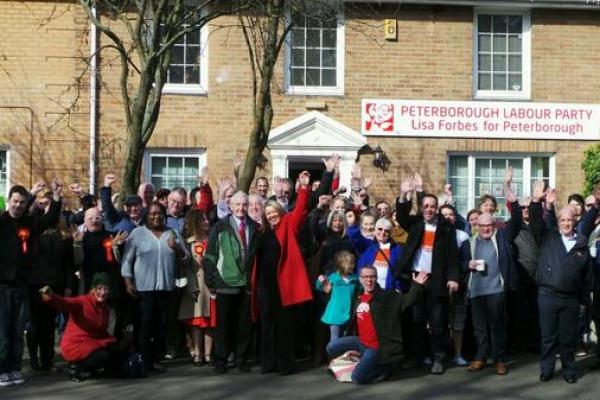 Only four days to go - Lets get Lisa Forbes elected in Peterborough
Come and Join us in Peterborough
We had a fantastic weekend in Peterborough with hundreds of Shadow Cabinet members, MPs, Councillors, GMB and Labour Party activists from all over the country out and about in Peterborough on Saturday and Sunday.
But this is still going to be tight with the press predicting a three-way fight between Labour, the Tories and Farage's Brexit Party, but in reality it will be between Labour and Brexit, so anytime you can spend in helping out between now and Thursday will help.
Monday, Tuesday and Wednesday just turn up at any time at the campaign headquarters between 10.00am - 6.00pm (address below)
On Thursday itself the campaign will be spending all day getting the vote out. Help is needed from 9.00am - 10.00pm when the poll closes.
Peterborough Unite Office
15 Church Walk
Peterborough
PE1 2TP
There is some parking at the back and plenty of pay and display on street parking nearby.
If you are coming by train the station is approximately a 10 - 15-minute walk
We hope to see as many of you as possible on Thursday.
Let's get Lisa Forbes into Westminster.