Addison Lee Employment Appeal Tribunal against driver's employment classification set for Thursday 21 June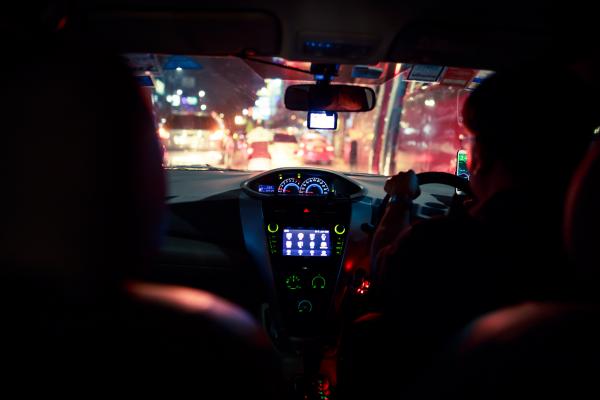 Addison Lee Employment Appeal Tribunal on Thursday 21st June against ruling that drivers are workers entitled to workers' rights
One would hope after the high level of employment tribunal victories centring around precarious, gig and bogus self-employment that companies, apps and investors would have learned by now, said GMB London
On Thursday 21st June, an appeal from Addison Lee will be heard in an Employment Appeal Tribunal against the ruling last September that Addison Lee's drivers where to be classified as workers. [See notes to editors for previous GMB press release]
In a landmark case last September, an employment tribunal ruled that a group of Addison Lee drivers were not self-employed, as the company had argued. It instead ruled that the drivers were workers who are entitled to essential workers' rights, including to be paid the National Minimum Wage, receive holiday pay and not have their contracts terminated because they are members of a trade union.
Addison Lee has appealed the ruling on 11 grounds, which are wide ranging and challenge most aspects of the employment tribunal's 25 September 2017 decision, including:
· The tribunal was wrong to imply a separate agreement obliging drivers to work, in addition to the standard contracts which the drivers signed with Addison Lee;
· The tribunal was inconsistent in finding that an obligation to work existed when the drivers' contracts stated there was no obligation to work;
· The tribunal failed to establish that drivers worked predominantly for Addison Lee rather than for the customer;
· The tribunal was wrong to say that time logged on was working time; and
· The tribunal failed generally to provide adequate reasons for its conclusions that the drivers were workers rather than independent contractors.
Steve Garelick, GMB Regional Officer said:
"One would hope after the high level of employment tribunal victories centring around precarious, gig and bogus self-employment that companies, apps and investors would have learned by now. However, it seems they are all keen to spend money on lawyers to stave off the inevitable costs that would damage their business models and what looks like tremendous returns that in effect are funded by worker and taxpayer alike.
"We have seen further examples of workers treated as expendable on transport applications, care homes, and warehouses, in what has been claimed as high employment.
"Anyone in government can claim high employment when the truth is varnished over.
"Following the landmark case against Uber where Tom Linden QC championed GMB Union's view on worker rights, many cases have followed."
ENDS
Contact: Steve Garelick, 07967 763 980 or GMB London Press Office 07970 114 762
Notes to Editors
1] Previous GMB Press Release
Landmark Legal Victory as Courts Rule Addison Less Drivers Are Workers (25 Sept 2017)
http://www.gmb.org.uk/newsroom/addison-lee-victory