Another devastating blow at Heathrow Airport as contractor OCS announces to end its Aircraft Appearance contracts slashing 277 jobs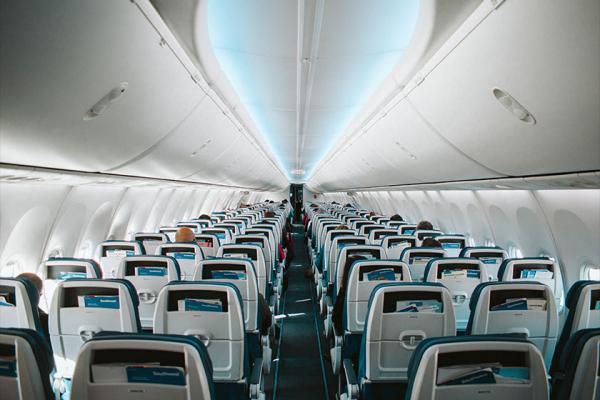 GMB LONDON INFORMED BY OCS THAT IT INTENDS TO PULL OUT OF HEATHROW AIRPORT
OCS has given notice that it intends to end its Aircraft Appearance Contracts ​with clients including VIRGIN, DELTA and QATAR Airlines. OCS state it cannot sustain month by month financial losses. If Government do not come up with a financial support package to protect jobs in the aviation industry, many more thousands of aviation worker's jobs will be lost causing decimation of local economies and communities, says GMB London.
GMB London, the union for workers in the aviation industry, will enter into consultations with OCS in relation to its Aircraft Appearance contract and will endeavour to mitigate and fight any redundancies where possible. The company stated that it would maximise the possibility of TUPE during the process if it does arise and would look to find alternative jobs for employees within other contracts at OCS locally and UK wide. OCS also confirmed that it was reducing its headcount at its Heathrow supply laundry and logistics operations at Feltham by 80%, making a further 242 workers at risk of redundancy.
The Covid-19 pandemic has meant OCS is running at just 20% capacity and the company says the £1.3 million monthly loss across its contracts at Heathrow and Manchester Airports is unsustainable. Despite being supported by the government's job retention scheme , extended to October 2020, the company say it is also ending its operations at Manchester and Gatwick Airports.
With further restrictions on aviation quarantine rules and passenger recovery demand will be very long and slow for years to come, other contract companies within the Heathrow supply chain may follow suite to cut its losses and drastically reduce its workforce or even just pull out of its contracts.
The GMB London Region is calling on Government to stop dithering and urgently produce and implement an action plan to protect and save aviation jobs.

Perry Phillips, GMB London Region Organiser for aviation at Heathrow said:
"This is devastating news for our members and workers across these OCS contracts at Heathrow. If the government do not come up with a financial support package to protect jobs in the aviation industry, I can see many more thousands of aviation workers being put at risk and potentially out of work. This will decimate the local economy around Heathrow Airport as one in every three households within the West London corridor has an employee who works at the airport and relies on its income.
Despite Parliamentary cross-party support for the aviation industry to receive a bail out that will protect jobs in the first instance, GMB London is concerned that aviation is slowly dying and nothing is being done as ministers and MP'S stand by to watch aviation workers lose their jobs."
End
Contact:
Perry Phillips GMB Regional Organiser 079 1229 3481
Derek Rawlings GMB Aviation Branch Secretary 078 4810 8007
GMB Press Office 079 7001 9643
Notes to Editors:
https://www.gmblondon.org.uk/news/gmb-london-says-our-top-priority-is-to-protect-jobs-at-heathrow.html

https://www.gmblondon.org.uk/news/aviation-industry-in-crisis-and-jobs-on-the-line-as-heathrow-airport-contractors-proceed-with-redundancies.html