Asda announce decision to close Newmarket store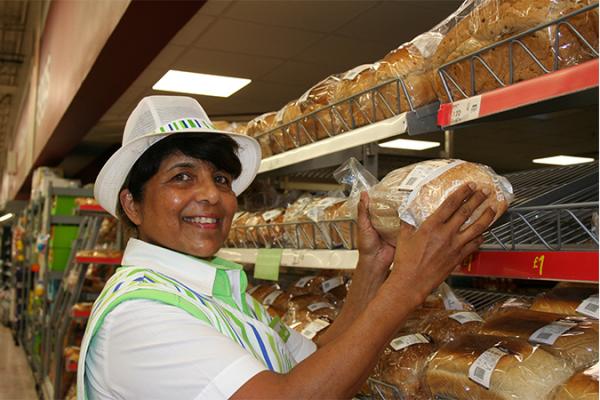 Asda announce decision to close Newmarket store
It is clear following the recent consultations that having a unionised workplace results with better job security and an improved redundancy package, says GMB London
GMB, the union for colleagues working within Asda, attended the Asda Newmarket store on Friday 2nd November to support 35 GMB members while they were informed of the decision made by Asda to close their store.
GMB have secured jobs for all members, including managers, who wished to remain within Asda. [See notes to editors for previous GMB press release]
Keith Dixon, GMB Regional Organiser said:

"Consultation with the company was conducted by GMB members and chaired by our GMB National Representative, Nathan Clarke.
"During the consultation period it was clear that the reduction in sales has resulted in the store no longer being viable. Despite looking at various options there was not a profitable proposal which involved keeping the store open.
"I previously announced, and assured our members that 'I am confident that, if Asda were to go ahead with the proposal, GMB will be able to secure jobs for all affected members.' and can confirm this has been achieved.

"Affected members, including salaried members, have been redeployed to neighbouring stores to include Soham, Cambridge and Bury St Edmunds.
"The redundancy package achieved for Asda Newmarket is due to the densely unionised workplace and a consultation team involving only GMB members who fought to secure the best outcome secured for hourly paid colleagues within Asda in the past 8 years.
"One member I spoke to after the briefing was delighted to be informed that she will receive over 1 years pay as part of her redundancy package.
"A number of members were however tearful when the decision was announced and talked about their 20-year happy service during which they have seen many changes.
"GMB will continue to visit and meet with the members until the closure of the store which is estimated to be early December 2018.
"There continues to be concerns for our members in all Asda stores with store closures, recent proposals for 2,500 redundancies, further reductions in contracted hours and the uncertainty of the pending take over by Sainsbury's
"It is clear following the recent consultations that having a unionised workplace results with better job security and an improved redundancy package."

ENDS

Contact: Keith Dixon 07703 469 403 or GMB London Press Office 07970 114 762
Notes to Editors
GMB Press release
[1] 'ASDA announce proposal to close Newmarket store' (20 Aug 2018)
https://www.gmblondon.org.uk/news/asda-announce-proposal-to-close-newmarket-store
[2] If you need assistance by GMB within Asda please visit our members support centre at www.gmb-asda.com/support.