GMB shocked by closure announcement of Coca-Cola factory in Milton Keynes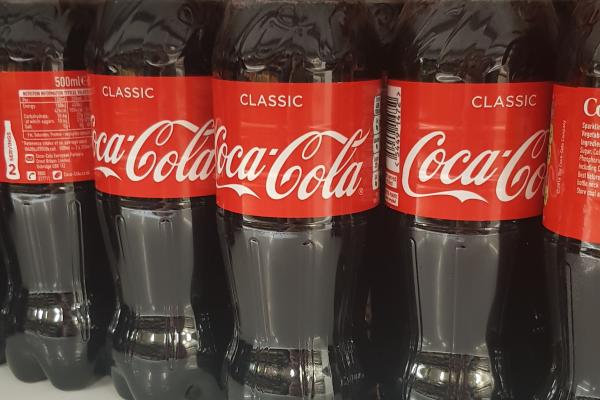 GMB shocked by decision to close factory in Milton Keynes in 2019
These are high quality jobs that will be impossible to replace in the local area, says GMB London
GMB are saddened by the decision of Coca-Cola to close their factory in Milton Keynes in 2019, resulting in the potential loss of nearly 300 jobs. [See notes to editors for statement from Coca-Cola]
The site, which is the number one in Europe in terms of 'cost per case', produces products such as Coca-Cola, Capri-Sun and Monster Energy.
GMB were invited to the announcement this morning, where they were told Coca-Cola would begin to close lines towards the end of 2018, before shutting for good in 2019.
Richard Owen, GMB Regional Officer said:
"GMB are sad and disappointed that Coca-Cola have made this decision today.
"These are high quality jobs that will be impossible to replace in the local area.
"Coca-Cola have told us that no one will be made redundant until 2019 and we hope to work closely with the company to make sure the employees are adequately rewarded for their service, some of whom have worked there for over 25 years.
"We have also been told that 100's of jobs will be created at other factories in Sidcup, Edmonton, Wakefield and East Kilbride.
"Coca-Cola have blamed pressures of the sugar tax and imminent arrival of the deposit schemes bottles for forcing their hand in this decision.
"However, the fact that the Milton Keynes site has no associated warehouse, with 75% of production being stored in Northampton, was surely a factor in this decision."
ENDS
Contact: Richard Owen 07974 179 285 or GMB Press Office 07970 114 762
Notes to Editors
Statement by Coca-Cola (31 Jan 2018)
Today we are announcing a proposal to close our manufacturing site in Milton Keynes and a separate proposal to close our distribution centre in Northampton.
We know today's news will be upsetting for our people at these sites, and our immediate priority is to support them throughout the consultation process.
We are proud of our long standing links with both towns and have not made these proposals lightly. However, we believe the proposed changes are necessary as they would provide significant productivity improvements and create greater efficiency across our manufacturing and distribution operations in Great Britain.
If these proposed changes are implemented they could result in the total loss of 288 roles, and the sites would close in 2019.
At the same time we are proposing to transfer production and warehousing to other GB sites. We expect to create 121 additional roles across our manufacturing and distribution networks, providing potential redeployment opportunities for impacted colleagues.