CQC Report - Vindication for GMB Ambulance members at EEAST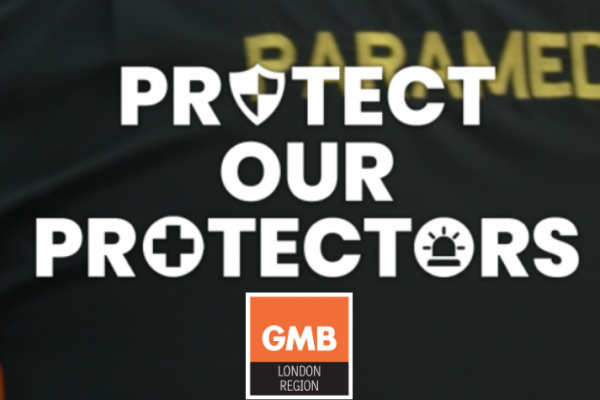 Vindication for GMB Ambulance members as CQC report slams 'negative culture, where bullying was normalised' at East of England Ambulance Service Trust 
GMB London Region members working for the East of England Ambulance Service Trust (EEAST) have today commented on the Care Quality Commission's (CQC) inspection report. The report found twelve breaches of legal requirements and provides details on a number of areas for improvement for EEAST, which has now been placed into special measures. The CQC stated a 'negative culture' and poor leadership prevented staff from speaking out.
GMB London, the union for ambulance staff is not unfamiliar with the issues our members at EEAST encountered at the hands of the EEAST management. Our members have reported cases of bullying, harassment and discrimination and their serious concerns for the safeguarding of patients and staff as described in the CQC report.
The CQC inspection and report is testament to the hard work and campaigning of GMB members working for EEAST who have raised their concerns with the Trust. GMB London would welcome the opportunity to be included in the journey of recovery, to support both staff and the directorate to ensure the wellbeing of its staff and the safety of all patients.
An EEAS GMB Activist said:
"These findings come as no surprise on the ground. GMB have been fighting this toxic culture for many years, over successful CEOs, boards and in many ranks of management. The fear culture that has been created by years of bullying has been intolerable for us on the frontline, with many colleagues too scared to speak up. No employee should suffer a bullying manager, and this report gives us all some hope that we can together begin a long journey to rebuild trust in management. After many years of threats and fear that has been enabled to thrive unchecked in our organisation, we must have a seat at the table in order to guarantee real change."
Lola McEvoy, GMB London Region Organiser (NHS) said:
"This CQC report is vindication for our members of the ambulance service in the East of England. They've reportedly raised and challenged a systemic culture of bullying. While we wait for the concrete action plan from management to reset the culture, there is cause for recognition of our members on the ground who spoke out. Bullying by management is rife in many sectors and is notoriously difficult to challenge successfully, often resulting in huge stress for those who do. Our front line key workers at EEAST work tirelessly all year round and what they've faced already this year to protect us, has been unprecedented. For them to see in black and white, from the highest NHS inspectorate, that they were right to fight against the toxic culture at EEAST, is incredibly powerful. We at GMB London are incredibly proud of all of them for their grit and courage every day, during this pandemic and in speaking out to challenge the unacceptable treatment of their colleagues."
GMB London calls on the East of England Ambulance Service Trust to engage with GMB London to ensure that the journey ahead to improve the culture, conditions and relationships is fully inclusive and is beneficial for all parties involved.
Ends
Contact:
Lola McEvoy, GMB London Region Organiser 079 6744 0297
GMB London Region Press Office 079 7001 9643
Editors notes:
https://api.cqc.org.uk/public/v1/reports/a3229afb-b381-4443-88b5-53a8cd0b745d