GMB call for halt to plans forcing Eurocentres staff to accept new pension scheme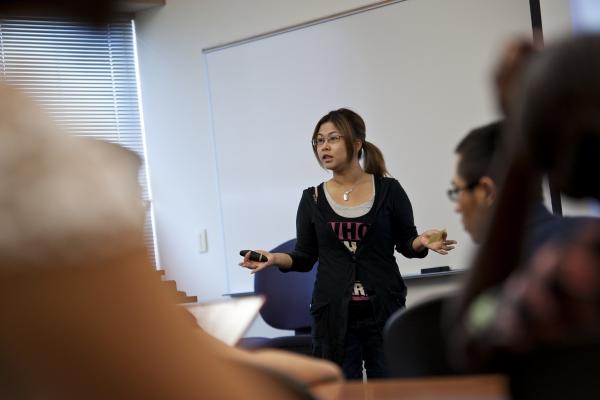 GMB call on Eurocentres Global Language Learning Limited to halt plans forcing employees to accept new pensions conditions or face the sack
We understand that cuts have to be made at the company, but employees pensions should not be the first to suffer, says GMB London
GMB have called on Eurocentres Global Language Learning Ltd to halt plans to dismiss 46 employees who are active members of the Teachers' Pension Scheme (TPS) and offer them re-engagement on new employment contracts.
Following the TUPE transfer of the company in 2018 to MVC Education & Career Group, Eurocentres, who have 5 language schools in Cambridge, Bournemouth, Brighton, Eltham, and Central London, undertook a 60-day consultation with GMB to discuss plans to change the staff pension scheme. However, after failing to reach an agreement with the union, Eurocentres chose to bypass further consultations, and instead began consulting directly with individual staff members. However, this also failed to bring an agreement.
As a result, Eurocentres have this week sent letters to all staff on the TPS contract, explaining that they will be dismissed and offered the chance to re-engage on a new defined contribution pension scheme operated by Aviva, bringing their employee contributions down from 23% to 6%.
Eurocentres failed to notify the Union of these plans and in the HR1 form sent to the Insolvency Service confirming redundancies at each school, failed to list GMB as a recognised trade union, despite GMB having full recognition with the schools.
Anna Meyer, GMB Regional Organiser said:
"It is outrageous what is being asked of our members working at Eurocentres. They are giving employees the choice of a poorer pension scheme or the sack. It is not fair.
"The selection criteria for redundancies at the schools is based entirely on those employees who are in the Teachers Pensions Scheme. This would give those individuals the grounds for an unfair dismissal claim. They have also provided incorrect information on their submitted HR1's by indicating they do not recognise trade unions.
"We understand that cuts have to be made at the company, but employees pensions should not be the first to suffer. The company could quite easily have moved its headquarters to the school at Eltham to save money, but instead they are now in the process of closing that school down, and have relocated their Head Office to the very expensive Euston Tower''
ENDS
Contact: Anna Meyer 07974 251808 or GMB London Press Office 07970 114762
Picture by Jeremy Wilburn on Flickr