GMB call for Brent Council cleaning services to be brought back in-house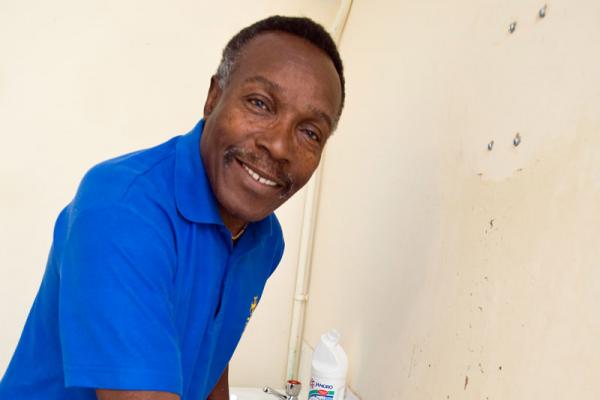 GMB call for Brent Council to bring cleaning services back in-house following report recommendation
After 10 years of minimum wage and poor terms and conditions under Wettons Cleaning services our hard working members deserve better, says GMB London
GMB have called for the approval of Brent Council's cleaning services to be brought back in-house at a Council meeting on Monday 14 January.
This is following a report which recommended tenants and leaseholders get more control over the service, by the cleaning of council estates being dealt directly by Brent council. [See notes to editors for press release from Brent Council]
Wettons Cleaning Services Limited currently clean housing estates across the borough, after being awarded the contract in 2009. They are responsible for the maintenance of the internal and external communal areas of blocks of flats managed by the council. [See notes to editors for previous GMB press release]
Krissy O'Hagan, GMB Regional Officer said:
"After 10 years of minimum wage and poor terms and conditions under Wettons Cleaning Services our hard working members deserve better, bringing the service back in-house will correct this pay inequality and improve working conditions.
"Brent Council are committed to bringing services back in house, and GMB ask that this commitment is honoured and they do the right thing!"
ENDS
Contact: Krissy O'Hagan 0771 0631349 or GMB London Press Office 07970 114762
Notes to Editors
1] Press Release from Brent Council
'Residents to help design cleaning services in Brent' (8 January 2019)
https://www.brent.gov.uk/council-news/press-releases/pr6915/
2] Previous GMB Press Release
'Wettons Cleaning Services agree to pay minimum wage after GMB legal claim' (12 October 2018)
https://www.gmblondon.org.uk/news/wettons-cleaning-services-agree-to-pay-minimum-wage-after-gmb-legal-claim