GMB call for pay rise talks with Interserve at King George Hospital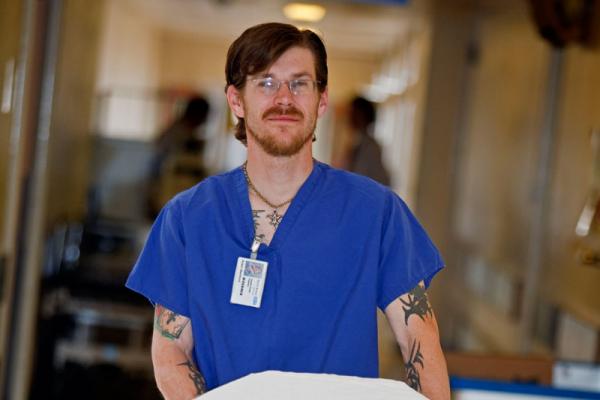 GMB call on hospital soft facilities management contractors Interserve to enter into talks over pay rise for staff at King George Hospital in Ilford
We really hope that Interserve will enter into meaningful talks to address this situation, says GMB London
GMB, the union for NHS Staff, have called on Interserve, the contractor for cleaners, kitchen porters, hosts and caterers to enter into pay talks with the union and their members at King George Hospital in Ilford.
Members at the hospital are upset at the lack of pay rise, following the transfer of undertakings (TUPE) between Sodexo and Interserve.
Staff which were transferred over from Sodexo with a pre-existing NHS contract all received a pay rise. However, staff transferred over with a pre-existing 'blue' contract did not.
GMB are hopeful that they can start talks with Interserve as soon as possible to ensure all of their staff receive a pay increase.
Koulla Flaherty, GMB Regional Officer said:
"Our hard working members deserve a pay rise. They are dedicated to the hospital, doing all the background jobs such as cleaning, portering and catering etc.
"We really hope that Interserve will enter into meaningful talks to address this situation."
ENDS
Contact: Koulla Flaherty 07730 091 070 or GMB London Press Office 07970 114 762