GMB calls on government bailout for aviation industry to include contracted and retail staff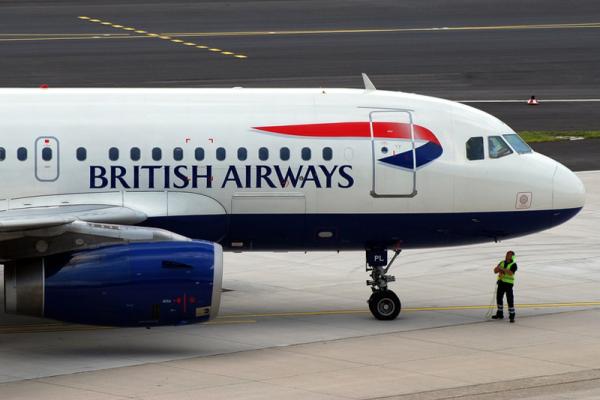 History has shown that the industry will not support contracted workers so government must insist that they guarantee pay for at least a minimum of contractual hour along with average hours for zero hours staff, says GMB London.
GMB, the union for the aviation industry, has followed it call for the Government and aviation employers to ensure that jobs and incomes are supported by adding that Government must insist that any bailout has to include staff employed by outsourced contractors and franchise shops at UK Airports. See notes to editors below for link to GMB London press release of 16th March.
Derek Rawlings, Aviation Branch Secretary GMB London Region, said:
"The Airport & Airline industry, have over recent years driven down the cost of the Security, Cleaning, Catering, Logistics, Passenger Services along with Retail and more.
"The effect of this is that the airports workers who are currently on poverty pay and have been for years are often not in the position to be able take any loss of income/earnings.
"They are now at risk of losing their livelihoods for an indefinite period of time due to the corona virus COVID-19. Low-paid workers at both LHR & LGW understand the position of the Aviation Industry but are also acutely aware of the huge amount of profits that the industry have enjoyed over the years off the back of their hard work.
"The UK Aviation industry generates £60 Billion in revenue and £26 Billion in exports. The sectors contribution to GDP equates to around 3.4% of the whole UK economy.
"In 2019 IAG reported strong financial results, with total revenue rising by 5.1% to £25.5 billion and operating profits of £2.6billion.
"It beggars belief that the aviation industry expect its 3rd party contracted employees who support the industry to take the hit in situations like this. However, they fail to share with 3rd party contracted employees in good times.
"History has shown that the aviation industry will not step up and support the contracted workers, so we are calling on the government at this time of crisis to step up and insist as a condition of support that they guarantee at least a minimum of contractual hour for workers at LHR & LGW along with average hours for staff who are currently on zero-hour contracts for the duration of this crisis."
END
Contact:
Perry Phillips, GMB Regional Organiser: 07912293481
Derek Rawlings, GMB Aviation Branch Secretary: 07848108007
Trevlyn McLeod GMB Regional Organizer on 07968137967
Notes to editors:
Link to previous GMB London press release:
https://www.gmblondon.org.uk/news/gmb-calls-on-healthrow-airport-to-protect-jobs-and-incomes-in-coronavirus-crisis.html