GMB challenge views of the new Minister for Transport on Uber in London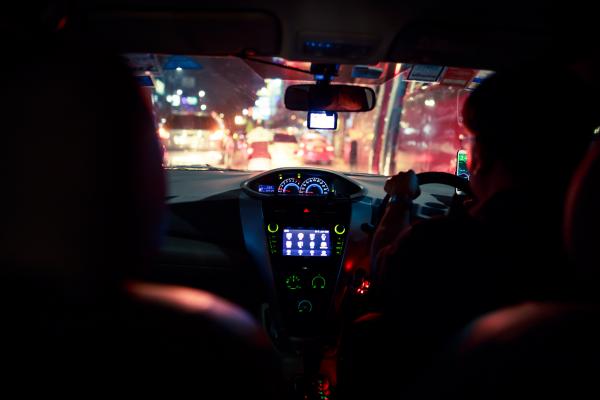 GMB challenge views of new Minister of State for the Department of Transport Jo Johnson on decision not to renew Uber's private hire operator licence
This seems to be a family trait and comes as no surprise following the exploitative petition, says GMB London
GMB, the union for private hire and taxi drivers, have commented on the recent ministerial reshuffle where the MP for Orpington, Jo Johnson became Minister of State for the Department of Transport and Minister for London.
GMB commented on Johnson's recent comments in support of Uber. He said "While I recognise that there are issues that the company does need to address, TfL's decision to ban Uber from the capital outright is disproportionate and deeply concerning. This move will affect the livelihoods of Uber's 40,000 drivers whose employment is now under direct threat, and reduce the choices available to its 3.5 million users."
GMB has been in dispute with Uber since 2015 over the treatment of drivers. [see notes to editors for previous GMB release on Uber]
Steve Garelick, GMB Regional Officer said:
"This seems to be a family trait and comes as no surprise following the exploitative petition by the Conservative Party in an attempt to garner millennials votes.
"The truth of the matter is that eventually Uber intend to terminate all drivers and move towards autonomous vehicles thus putting a generation out of work."
ENDS
Contact: Steve Garelick 07565 456776 or GMB Press Office 07970 114 762
Notes to Editors
GMB Press Release – (22 September 2017)
GMB Scores Historic Victory as TfL Tells Uber to 'Get Out of London'
Decision follows GMB's legal victory over Uber, forcing company to defend their record on drivers' employment rights and public safety.
GMB, the driver's union, has scored an historic victory for workers' rights and passenger safety after Transport For London (TfL) today refused to renew Uber's license to operate in the capital.
In October 2016, the Central London Employment Tribunal ruled in GMB's favour - determining that Uber drivers are not self-employed, but workers entitled to basic workers' rights including holiday pay, a guaranteed minimum wage and an entitlement to breaks. [1]
On Monday September 18 2017, GMB and global consumer group SumOfUs handed in a 100,000-strong mass petition to City Hall calling on Transport for London (TfL) to force Uber to respect workers' rights or get out of London [2].
The £51 billion San-Francisco transport giant's license to operate in London was under review having been granted a four month extension in May 2017 and due to expire on September 30th 2017.
72% of Londoners believe that TfL should require Uber to guarantee safeguards such as minimum wage and paid holidays for their drivers, according to a poll of adults in London conducted by YouGov on behalf of SumOfUs. [3]
Today, TfL has listened to the GMB and told Uber its license will not be renewed.
Maria Ludkin, GMB Legal Director, said:
"This historic decision is a victory for GMB's campaign to ensure drivers are given the rights they are entitled to - and that the public, drivers and passengers are kept safe.
"As a result of sustained pressure from drivers and the public, Uber has suffered yet another defeat - losing its license to operate in London.
"It's about time the company faced up to the huge consequences of GMB's landmark employment tribunal victory - and changed its ways.
"No company can be behave like it's above the law, and that includes Uber. No doubt other major cities will be looking at this decision and considering Uber's future on their own streets.
"GMB will always challenge bogus self-employment and tackling exploitation.
"This decision vindicates our campaign and should be a wake-up call to a company that has for far too long been in denial."
ENDS
Contact: Maria Ludkin on 07956 632 657 or GMB press office on 07958 156846 or at press.office@gmb.org.uk