GMB holding a consultative Ballot at Yodel, Hatfield over DAP, pay and conditions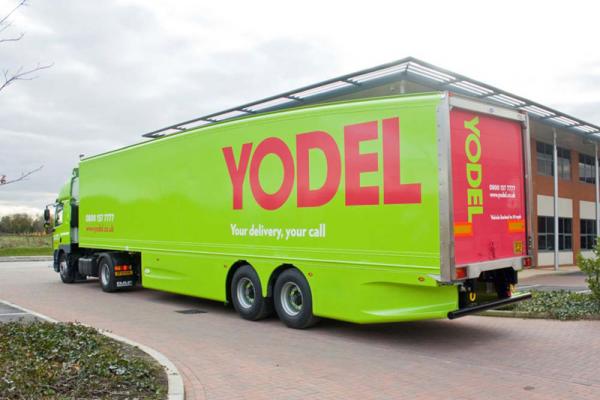 GMB slams Yodel for disparity of pay and conditions and failure to negotiate with the union.
Failure to engage meaningfully with the union has led to potential schedules that are detrimental to our members' work/life balance. At a time when drivers are in short supply and with agencies and other employers paying higher rates of pay, Yodel Hatfield should be doing all they can to keep and support long-serving, experienced drivers, say GMB London.
The GMB the union for logistics, couriers and delivery drivers is holding a consultative ballot of LGV1 drivers over the issue of the Driver Allocation Process (DAP), enhanced agency rates of pay and failure to follow the annual leave agreement resulting in loss of Annual Leave entitlement (currently at Hatfield only).
Drivers are watching Agency workers being paid higher hourly rates which breaches an agreement following a previous situation where this occurred.
The risk to drivers not having rest and switching between days and nights when agreements are in place for everyone's protection.
Steve Garelick, GMB London Region Organiser said:
"The decision by yodel to ignore DAP and pay agency drivers more than their own staff is a disgrace.
"Parity between agency and directly employed workers must be maintained. Yodel must rectify this and make a compensatory payment immediately to all affected drivers and ensure no further detriment to them in the future.
"To watch another without any company commitment earning more for the same job is a blow to any individual.
"The DAP has not yet started in Scotland, but we believe it will begin soon. If the process follows that of the south, then we expect to be in a very similar situation with our Scottish members too. The GMB is now conducting a consultative workplace ballot."
GMB has a history of challenges with Yodel over pay and conditions and recently engaged solicitors for an Employment Tribunal representing 19 members who were underpaid by Yodel. The company have now admitted 137 were underpaid & attempted to claim this was not the case to media to stop the story.
Contact: Steve Garelick, GMB London Region Organiser 079 6776 3980
Editors notes
GMB London Region previous press release, 01 March 2021
https://www.gmblondon.org.uk/news/yodel-workers-short-changed