GMB London accuse Yodel of using the Covid 19 crisis to sack staff to cut costs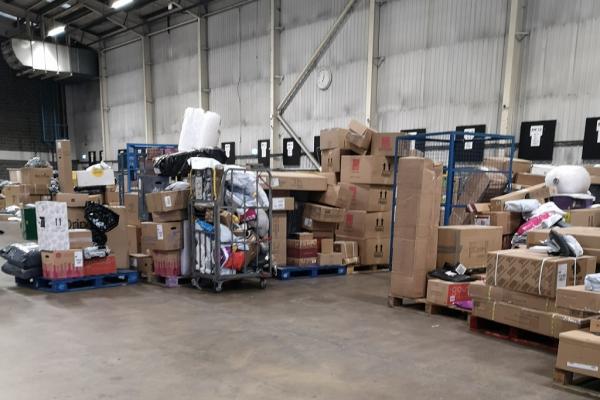 GMB London accuse parcel delivery firm Yodel of using the COVID 19 crisis as excuse to lay off staff and cut costs at Hertfordshire Depot
GMB LONDON ACCUSE PARCEL DELIVERY FIRM YODEL OF USING THE COVID 19 CRISIS AS EXCUSE TO LAY OFF STAFF AND CUT COSTS AT HERTFORDSHIRE DEPOT
Yodel has laid off licenced Security Staff at the Hatfield depot and is trying to replace them with lower paid non SIA Licensed staff says GMB London
GMB London, the union for staff in the logistics sector, is accusing parcel delivery firm Yodel of using the Coronavirus crisis to lay off staff and cut costs.
Yodel has laid off licenced Security Staff at the Hatfield depot and is trying to replace them with lower paid non SIA Licensed staff.
Steve Garelick, GMB London Regional Organiser, said " This is yet another attempt to cut costs at the Barclay Brothers family owned business at a time of the Coronavirus pandemic.
It seems Yodel have joined the ranks of companies who feel that Covid 19 has given them a licence to do as they wish with workers life's.

Staff have asked for where in their contracts Yodel can do this. So far managers are unable to provide documentation despite numerous requests.

The company HR has admitted they don't care. This seems to tally up with the previous positions taken by this freelance HR consultant with a very poor track record of upholding any semblance of good industrial relations practices.

GMB has now contacted SIA on this matter and has submitted grievances into managers.
Yodel have now shown they are in a union busting mindset. They are thinking that following the return to normality they will have the whip hand over worker rights and business practices.

Now more than ever it is important to have a strong union out there to illustrate sharp and suspicious practices".
Contact Steve Garelick 07967 763980
GMB London press office: 079 7001 9643