GMB London Grenfell campaigners stage action calling for justice for the 72 at annual Congress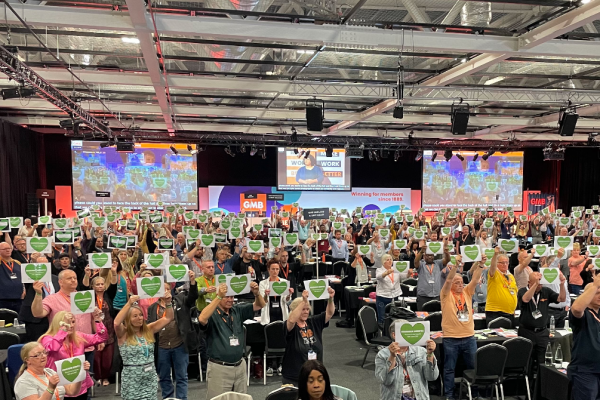 Placards with the names of the 72 were held by members from across every sector in the country today to mark the 5th anniversary of the terrible Grenfell fire.
Taranjit Chana, The National Race Lead on the National Equality Forum said:
"As a leading GMB West London activist what happened to fellow West Londoners 5 years ago is part of our collective community history. We have walked in the silent march every year and hold a roll call naming the 72 adults and children who died in the Grenfell Tower Tragedy at our annual GMB Race meeting.
"These people's deaths were preventable. To read the names of those that were lost is a powerful reminder that this could happen to any of us and that we must continue to support the fight for Justice."
Ends
Contact: GMB London Press Office 079 6744 0 297 – 079 7001 9643 – london.press@gmb.org.uk
Editors notes: GMB London - GMB London calls for government not to ignore the seriousness of the UK's cladding scandal