GMB London responds to grave report on the economic impact of the pandemic at Heathrow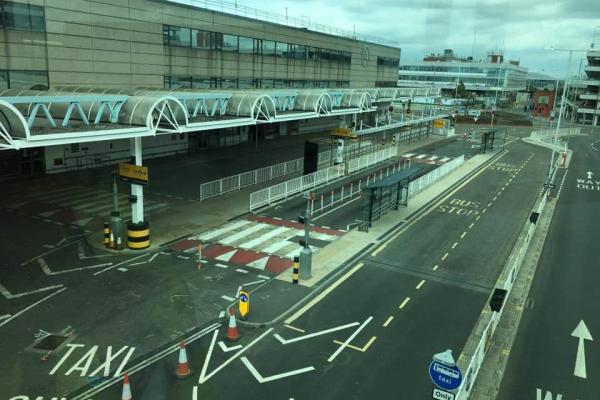 'The Impact of Reduced Activity at Heathrow', a report by Oxford Economics commissioned by Heathrow Community Engagement Board makes for a shocking read, says GMB London  
GMB London Region, the union for airport workers have reported thousands of job losses at regional airports particularly Heathrow, with many more under threat due to the pandemic and subsequent reduction of flights and passenger numbers.
The report was commissioned to assess and analyse the economic impact of reduced activity at Heathrow and focuses on Heathrow's surrounding areas of Ealing, Hillingdon, Hounslow, Spelthorne, Slough and South Buckinghamshire. During 2019, 60,000 residents in these areas were employed in jobs at the airport and the supply chain, this represents 10% of residents in this area.
In 2019 over 133,600 jobs were dependent on Heathrow airport, 2021 could see this reduced to as low as 70,700.
Perry Phillips, GMB London Region Officer at Heathrow said:
"Every day is depressing, many of our members are being made redundant or their hours are being reduced and their terms and conditions changed.
If the government ends the job retention scheme in October, the impact on the airport and local communities will be catastrophic. This report focuses on Heathrow airport but the story is similar at Stansted, Southend and City airports."
Addressing the TUC Conference on Monday 14 September, Keir Starmer said:
"I'm making an open offer to the prime minister: Work with us to keep millions of people in work, work with the trade unions and work with businesses, do everything possible to protect jobs and to deliver for working people."
GMB calls for the government to act now, take up Keir Starmer's offer and take urgent action to safeguard jobs in the aviation industry.
End
Contact:
Perry Phillips, GMB London Region Officer 079 1229 3481
GMB London Region Press Office 079 7001 9643
Editor's Notes:
To read a copy of the report 'The Impact of Reduced Activity at Heathrow',
https://www.hceb.org.uk/blog/2020/9/9/press-release-new-research-published-into-the-economic-impacts-of-covid-19-on-heathrow
Perry Phillips is the GMB's representative on the HCEB Independent Forum. For more information about the HCEB, visit www.hceb.org.uk