GMB London welcome 70 Heathrow cabin cleaning jobs saved as redundancy consultations end at ABM Aviation Services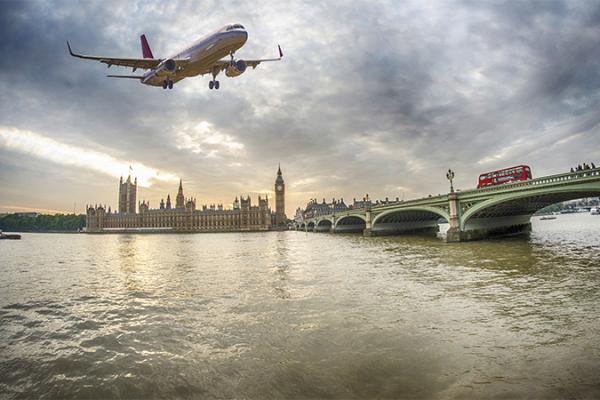 Aviation has been hit hard by the public health emergency and this Government has been far too slow to act, and with its dithering and last-minute decisions, has meant that thousands of jobs have already been lost says GMB London.
GMB London, the union for airport workers, has reached agreement with ABM, who provide Aircraft cabin cleaning and security services to Airlines such as Virgin, Delta, American Airlines and other major airlines, to close the redundancy process and preserve 70 jobs.
GMB London has been in redundancy consultations with ABM throughout October and has worked proactively together to try and mitigate proposed redundancies.
Perry Phillips, GMB Regional Organiser for Aviation at Heathrow, said:
"With agreements being reached on a national transition agreement and the utilisation of the Governments support schemes, ABM informed the GMB that it no longer intends to make redundancies within its Cabin Cleaning Services contracts and is terminating the redundancy process.
"This is really excellent news for our members who work on the Aircraft cleaning contracts for ABM. They no longer have the threat of losing their jobs hanging over their heads and not have to worry of how they were going to provide and support their families.
"GMB members have expressed their gratitude and thanks to their Union and ABM for working together to protect their jobs. 70 jobs have been saved with the hard work through negotiations from both ABM and GMB maintaining good industrial relations and through a collaborative approach.
"Whilst the GMB welcome the extension of the furlough scheme and previously the JSS, we are clear that it doesn't go far enough for an aviation sector that has been on its knees since March.
"To protect an industry, that has been one of the hardest hit and will be one of the slowest to recover, sector specific support for Aviation and its workers who live in communities around the Airports, are urgently required. This Government has been far too slow to act, and with its dithering and last-minute decisions, has meant that thousands of jobs have already been lost."
Mark Gregory ABM HR Director, Business Partnering UK & IRE, said:
"I am delighted at this difficult time of the Covid-19 pandemic that ABM have been able to protect the business and save so many jobs. The joint partnership approach that ABM and GMB have developed and adopted, has been instrumental in this process and we continue to work closely with the GMB and other Unions in ABM"
End
Contact Perry Phillips on 07912 293481 or press office on 07921 289880