GMB members at Menzies Aviation hold consultative ballot on strike action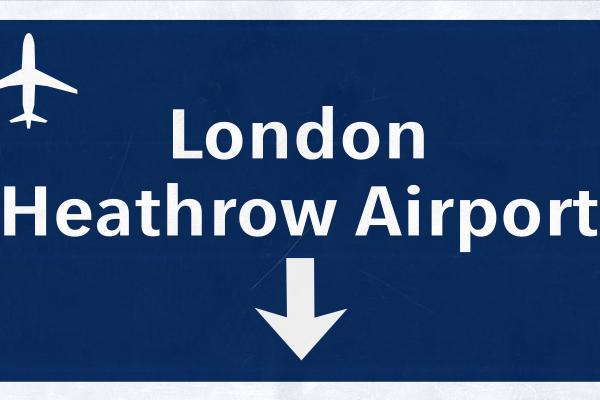 GMB hold consultative ballot for members working at Menzies Aviation at Heathrow Airport on strike action over pay deal
It is imperative that our members have their say on their pay terms and conditions and that their voices are heard, says GMB London
GMB, the union for airport staff, are in the process of carrying out a consultative ballot for industrial action to members working for Menzies Aviation, who carry out ground handling at Heathrow Airport, over the company's failure to offer an improved pay offer to staff after imposing a pay deal on GMB members after they agreed it with Unite.
Menzies Aviation have refused to offer an enhanced deal that includes increased sick pay, increased holiday days after working for the company a minimum of 3 years, and skills payments.
The ballot will close on Friday 8 March.
Trevlyn McLeod, GMB Regional Organiser said:
"We've tried to reach an agreement with Menzies since September in our pay talks which have not been closed to date. We have tried talking with the company in the hopes of reaching a compromise for months, after having a meeting with Menzies Senior Vice President and Vice President at Heathrow Airport on the 6th January it was agreed that the impasse would be better settled with ACAS.
"Menzies has since advised they are not willing to use ACAS for reconciliation.
"Considering that the Menzies contract at Heathrow Airport is the least favourable contract at Heathrow, it would be in their interest to enhance their own contract.
"Menzies Aviation have not shown that there is a need for more talks to be had, despite 97% of our members rejecting the proposed pay deal.
"It is imperative that our members have their say on their pay terms and conditions and that their voices are heard
"We therefore have no other option but to ballot our members on whether they would be willing to take industrial action. This is always the very last option in any situation.
"An initial consultative ballot of members has already shown there is definitely an appetite for strike action."
"We are absolutely wanting and willing to talk to Menzies's regarding this impasse in these pay talks. However, what we are not willing to do is talk to Menzies outside of our Pay Talks without ACAS."
ENDS
Contact: Trevlyn McLeod 07968 137967 or GMB London Press Office 07970 114762